Huawei Saudi Arabia
hosted its first
Developer Day
in Saudi Arabia during
Saudi Mobile Show
at Riyadh International Convention and Exhibition Center, bringing together more than 500 app developers and partners in Riyadh.
Huawei shared its new eco-construction strategy and showcased its global intelligent distribution platform with a range of open capabilities and one-stop services for partners.
At the Developers Day, Huawei introduced the
Huawei Mobile Services (HMS)
. So far, HMS Core has opened 24 capabilities to help developers build high-quality applications at low cost and shorter time.
As a smartphone brand, Huawei is known for its many firsts –
World's First GPU Turbo, World's First Photography Powered by AI, World's First Reverse Charge
and
World's First Nano SD Card
. Recently, Huawei reported that it shipped 200 million smartphones in 2019 (up to 23rd October 2019), 64 days earlier than the same shipment milestone last year.
With 570 million Huawei mobile devices monthly active users, the Huawei Mobile Services is launched in 170+ countries, has 6 regional centers, and 15 data centers worldwide. Since its global launch in April 2018,
HUWAEI AppGallery
has been serving more than 390 million global monthly active users in more than 170 countries and regions. The accumulated downloads has reached 180 billion within a year and the number of global top apps released on HUAWEI AppGallery is increasing as more developers join the HMS Ecosystem.
HUAWEI AppGallery is global and local at the same time. It provides intelligent recommendations to users, in accordance with user's location and countries selection. Intelligent recommendations include local and nearby apps, popular local apps, in addition to the best version of each app based upon user's smartphone model.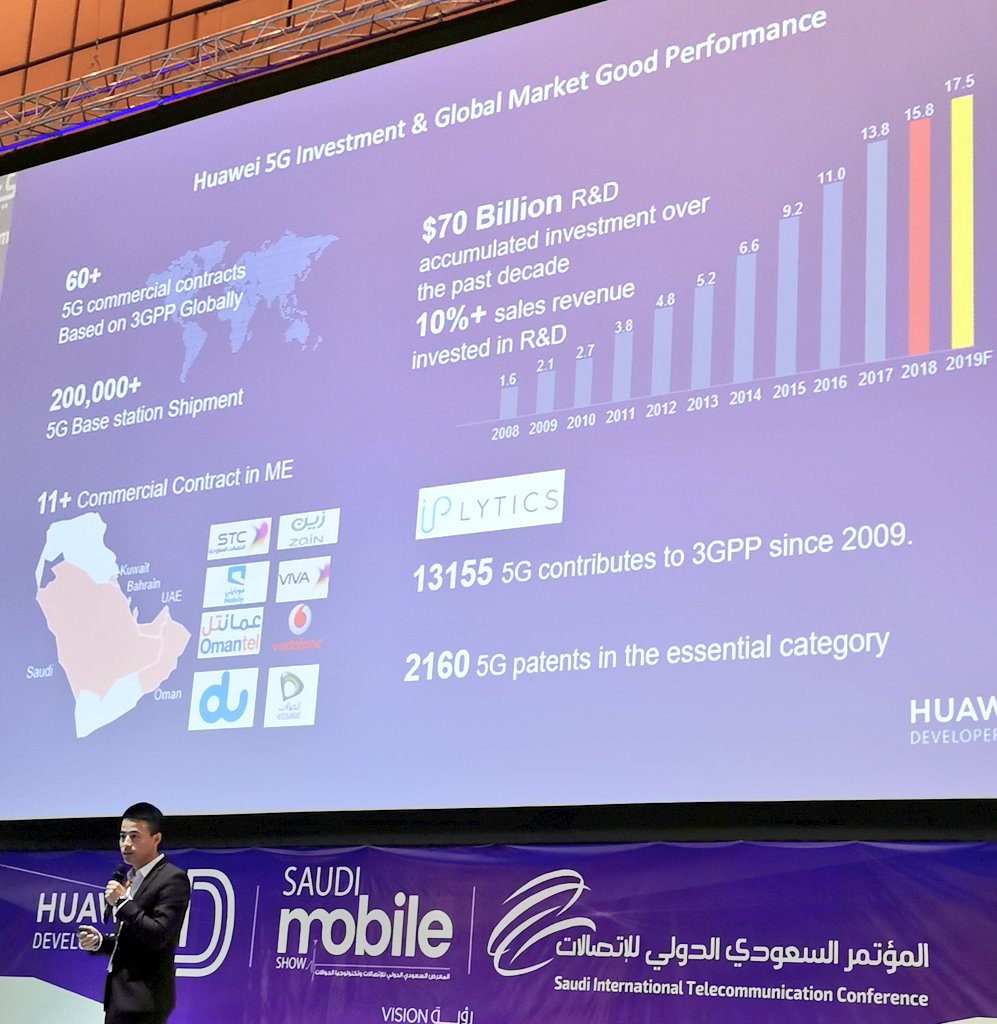 The
HMS Ecosystem
has been in development for years and is growing in scale. HUAWEI AppGallery, for example, has been in use as an app distribution platform for more than eight years in China and was launched globally in April,2018.
To encourage more developers to integrate qualitative apps to the HMS Ecosystem, Huawei has increased its investment from one billon CNY to a billion in USD to global developers – the
Shining-Star program
has been significantly upgraded and targeted at incentivizing and accelerating global developers' innovation. It also aims to cover the development, growth and marketing funds needed.
HMS is growing rapidly with more than 1,070,000 global developer registrations and 50,000 apps connected to the HMS Core as of September 2019. Opening up to developers, the HMS will provide them more support with diverse tool kits and share more platform capabilities, allowing developers to quickly access the HMS ecosystem for resource sharing. Check the kit details at
https://developer.huawei.com/consumer/en/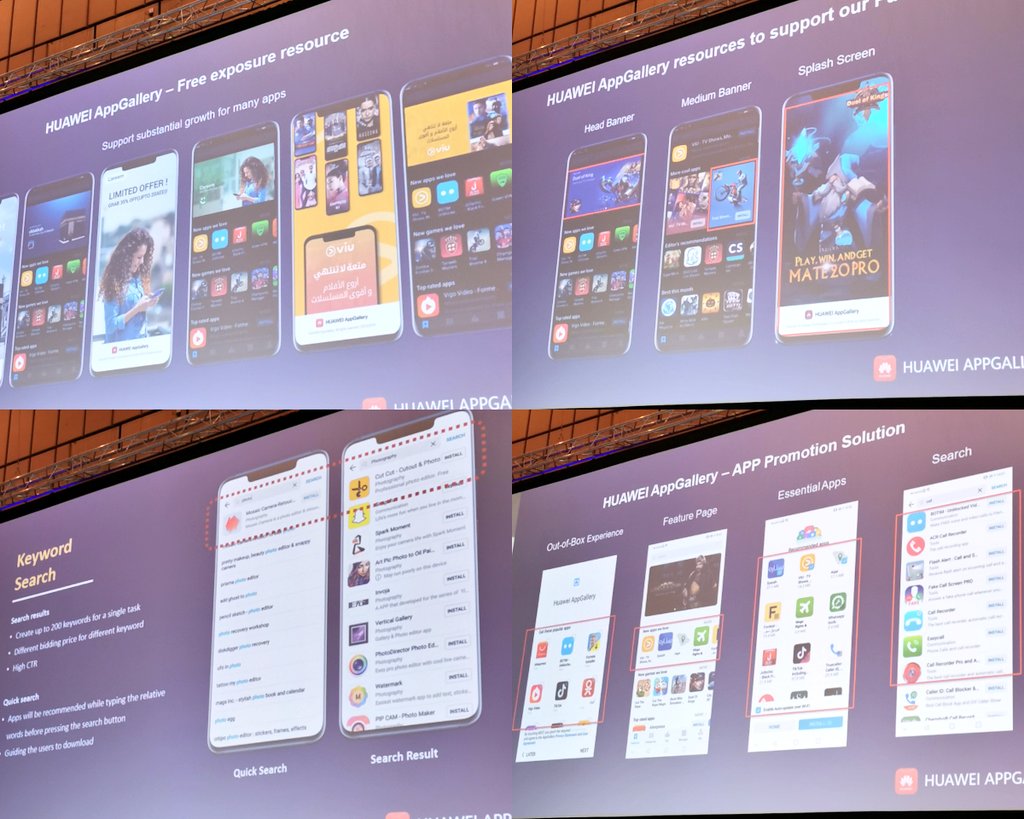 In addition, the HMS supports commercial success of developers. For example,
Ads kit
provides developers with a private and compliant ad ID (OAID), which offers the underlying support for personalized advertising while protecting users' privacy and security. It also helps developers continue to use the monetization capabilities offered by other advertising platforms.
To engage with more partners and boost the partnership ecosystem, Huawei has partnered with the best content providers in the global markets along with the local market in Saudi to offer unique viewing experience to their users. In pass few months, lot of local applications were online to HUAWEI AppGallery, including ike MySTC, ALKHARABA, HungerStation, حراج, eXtra, عقار, mada Pay, Zain SA, MRSOOL, Dawri Plus, flynas, Jawwy, Domino's Pizza, Nahdi, Albilad App, المصلي - مواقيت الصلاة, الآذان, قبله, قرآن, Almosafer, STC Pay, Nabd, Jarir Bookstore and others.
During the
Huawei Developers Day
, several Huawei executives and partners shared their statements on stage, including:
Mr. Bill Yu, Vice President, Huawei Tech Investment Saudi Arabia Company,
said ;
Huawei invests every year more than 10% of its annual revenue in R&D, with more than 80,000 employees working in R&D from the 188000+ employees around the world. Huawei's 10-year investment in R&D is around 73 billion US dollars. Huawei's R&D investment in 2018 exceeded $15 billion dollars, ranking the 5th among global tech companies.
Adam Xiao, Managing Director, HUAWEI Mobile Services in Middle East and Africa, HUAWEI Consumer Business Group,
said ;
We sincerely invite all local partners to join our ecosystem construction, that's why we had invested 1 billion USD in Shining-Star Program to fully support them.
Mr. AbdulAziz A. AlOraij, Chairman of Programmers Association
stated that
We are proud to be a Partner with Huawei today in its strategy to support all developers and programmers in Saudi Arabia towards building a better ecosystem together.
Mr.Ibrahim Almofrrej, IP & Commercialization Director – Incubators Department of Biac
pointed out that they will keep on finding out top potential trending app like Morni and MATIC to work closely with HUAWEI AppGallery.
Mr. Mishari Alassailan, Executive Adviser, STC Pay,
said;
It's unbelievable that HUAWEI AppGallery helped in getting 200,000 downloads in almost 3 months, and that's why they will launch one exclusive voucher which will be only available for HUAWEI users in the near future.