In line with the directives of the Crown Prince His Royal Highness Prince Mohammed bin Salman,
Samsung Electronics Saudi Arabia ltd
inaugurates the launch of the "
Afkarkom Ma3 Galaxy
" platform at the King Saud University in Riyadh.
With many events to come, the initiative aims to provide the Saudi youth with a platform for dialogue and knowledge exchange. Several prominent influencers; such as Mohammed AlMousa and Mofeed AlNowaiser, delivered motivational speeches, while Muhannad Abu Obeid and Noha AlHazza presented the speakers, the inauguration explored discussions around the challenges and obstacles faced during their career journey in the digital landscape.
Saudi Arabia's leadership have placed a strong emphasis on their youth, which accounts for 79% of the Kingdom's population below the age of 45, to drive innovation, with an overall target to create more than 200,000 jobs by 2025 through entrepreneurship.
Hence the importance of this initiative in introducing Saudi youth to the concept of entrepreneurship and offering them the necessary support to succeed in their journey by learning from the experiences of those who managed to overcome obstacles and succeed.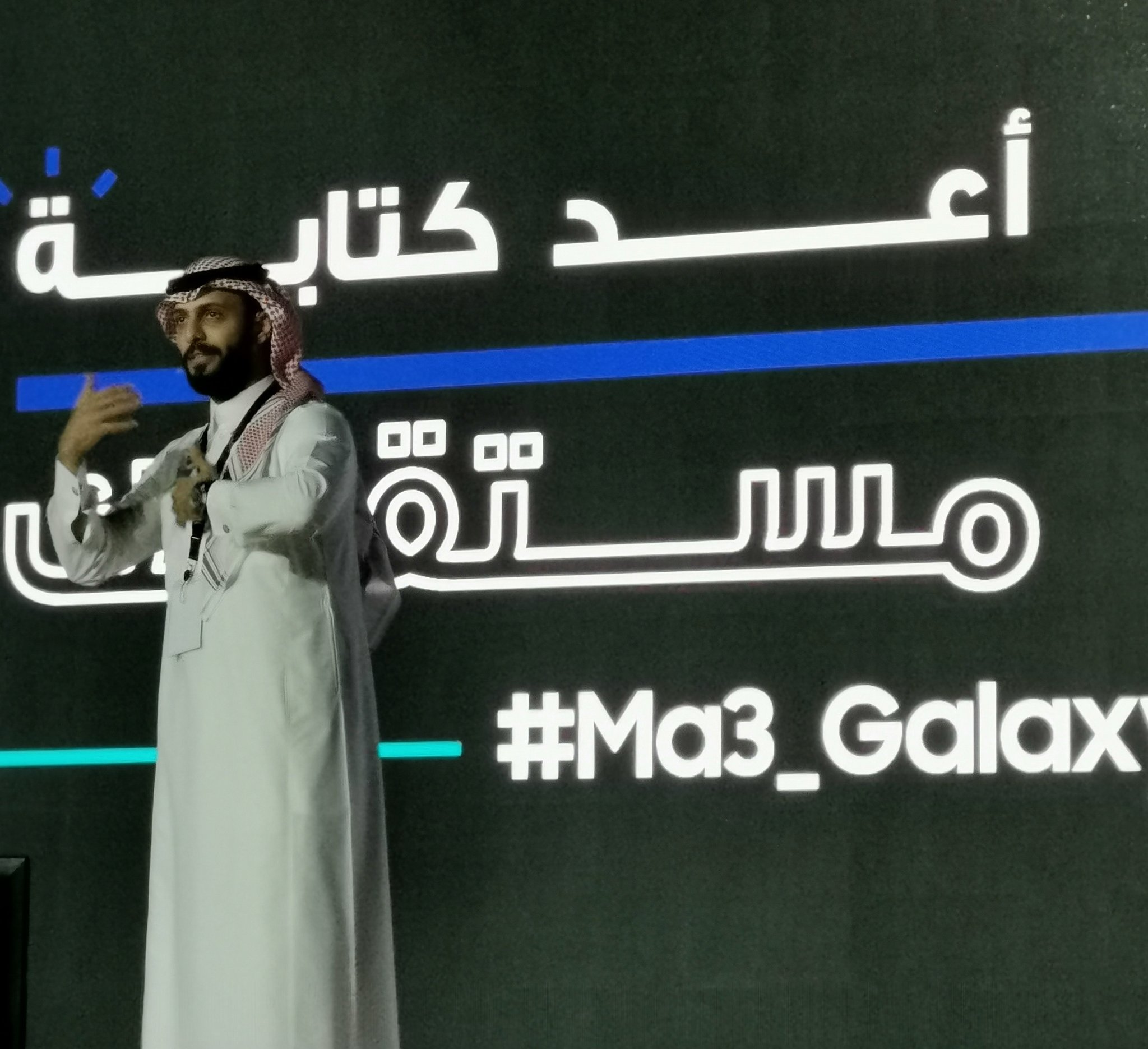 Y.J. Kim, President of Samsung Electronics Saudi Arabia ltd
., said;
This initiative not only reflects on Samsung's prominent efforts in advancing initiatives in the fields of entrepreneurship and innovation, but it also brings together the voices of our youth to launch their ideas that will shape the Kingdom's future. Through this platform, we offer a place that harnesses the youth's energies, exchanging ideas and meeting the challenges of tomorrow.
Mohammed AlMousa shared discussed his experiences too;
I lacked the initiative early on in my career, but I was able to turn my daily video posts into an inspiration for hundreds of thousands of young people in the region. I would like to stress the importance of working the hardest at everything you do in order to succeed.
Mofeed AlNowaiser shared his journey and said;
I overcame my obstacles and learned the skills needed to develop my business and succeed. The story of Aisha inspired me to keep going on. She is a girl from a remote area near AlMadinah AlMonawarah, who inspired everyone to succeed by her perseverance to learn and graduate with honors from high school and the Faculty of Arts despite all of mental and societal obstacles that she faced. Her next target is to get her Master's and PhD degrees. Her bravery is an inspiration to everyone else.
This "
Afkarkom Ma3 Galaxy
" initiative reflects Samsung's belief in the great potential of Saudi youth and its commitment to provide them with the support needed throughout their entrepreneurial journey.
For more information about "Afkarkom Ma3 Galaxy" initiative please visit
https://www.samsung.com/sa/explore/ma3-galaxy/afkarkom