Today Xiaomi launched its latest flagship device
Mi4 having brilliant specs at a very cheap price.
Along with the Mi4, Xiaomi also launched the
Xiaomi Mi Band
which is a fitness wristband. Priced at just $13, Xiaomi Mi Band is going to be the world's cheapest fitness tracking wristband.
Xiaomi Mi Band is having some standard fitness band features like it will track your activities like walking, running etc and will work as sleep tracker to help you get better sleep. Along with these, Xiaomi Mi Band is also having a smart vibrating alarm using which you can wake up in a nice way without disturbing others around.
One of the most hyped thing about the Xiaomi Mi Band , other than its price, is its battery performance. According to the claims by Xiaomi, the Mi Band will provide you standby backup for an entire month in just one charge. It makes it much better than the other fitness bands which usually does not survive more than a week.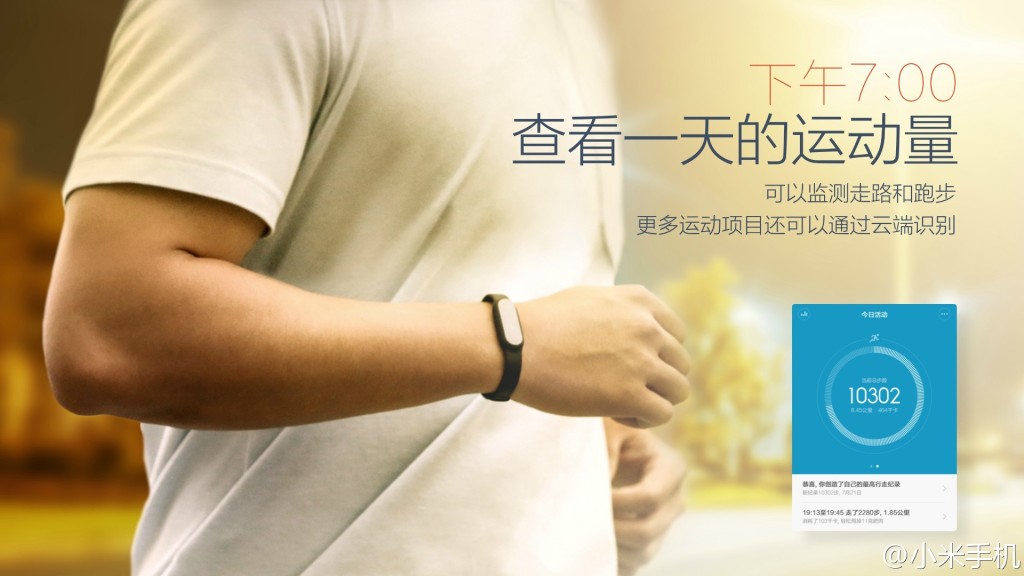 Xiaomi Mi Band is water resistant and IP67 certified gadget. So, you do not even need to worry about removing your Mi Band while you are outdoor and doing some real physical activity. Another nice feature in Xiaomi Mi Band is that you can unlock your Xiaomi smartphone using your Mi Band when it is within proximity range.
So far there is no official news for the availability of the Xiaomi Mi Band but obviously it will be available in China first and later in the countries where Xiaomi is selling its product. One thing is for sure that the price of Xiaomi Mi Band is going to make a huge hit once it is available in the market.