Huawei P20 Pro
is the latest flagship smartphone of Huawei under the P-series. It was launched along with the Huawei P20 few months back and comes in the phablet and high-end smartphone category.
We were trying our hands on Huawei P20 Pro since its launch and in this article we are going to share a detailed
hands-on review of Huawei P20 Pro
with all readers of
Geeky Stuffs
.
This review is divided in various section to cover each aspect of the device separately and talk about the pros and cons of each part for better understanding.
Huawei P20 Pros : Hands-on Review
Retail Box and Unboxing
Huawei P20 Pro comes in a nice white retail box. Inside the retail box you will find the device, USB cable, charger, earphones, USB Type-C to 3.5mm adapter, some booklets and user manual. Unlike previous Huawei flagship smartphones, there is no plastic bumper case provided to protect minor damage and scratches to the device. But it again comes with a screen protector already applied on the screen of the device.
You can watch our
Huawei P20 Pro unboxing video
below.
Design
Huawei P20 Pro sports a premium unibody design and comes with the combination of glass and metal. The design is quite different compared to Huawei P10 series as Huawei opted to go with smoother and more curved edges this time along with the reflective back panel for few of P20 Pro variant.
On the front side, there is a 6.1-inch screen with 82% screen-to-body ratio that is the best ever among all Huawei flagship smartphones so far. There is a 24MP front camera, fingerprint sensor and a set of sensors provided as well on the front side. The fingerprint scanner does not have even slight bump and it is protected by the Gorilla Glass too just like the screen of the device giving the impression that it is really a premium smartphone.
At the bottom, there is the USB Type-C port and two speaker grills along with the antenna lines. The SIM card slot is provided on the left and there is no microSD card slot provided. On the right, there are volume rockers and power keys. The power key comes with nice texture and red accent to make it apart from other keys. Unfortunately, there is no 3.5mm audio jack provided in the device.
At the top, there are a microphone and an IR blaster along with the two more antenna lines. On the back, there is the triple-camera setup at the top left corner along with the flash, laser autofocus module and Leica branding. Unlike the P10 Plus, there is camera module bump on the back of the device and that. So better to be careful while putting the device on rough surfaces. The Huawei logo is on the bottom left corner of the back.
Also Check :
Top 10+ Reasons Why You Should Buy the Huawei P20 Pro
The back panel of the Black and Twilight color variants is really reflective and gives premium look to the device. Even though the trend of reflective glass back panel was started by HTC, it is adopted by every other smartphone brand now and Huawei tried to add its own idea by adding two colors in the Twilight variant.
The design of the Huawei P20 Pro is really beautiful and shows the effort Huawei is making in providing better craftsmanship to consumer. The device looks premium from every angle. The bezel on the sides are nearly negligible and due to nice screen-to-body ratio, it is still easy to use it with a massive 6.1-inch screen.
Overall the design of Huawei P20 Pro is great and there is nothing negative enough that you would like to point out other than the lack of microSD card slot and 3.5mm audio jack.
Hardware Specs
Huawei P20 Pro is powered by
Huawei's HiSilicon Kirin 970
, recently launched by Huawei. It is the first AI chip and comes with the Neural Processing Unit to bring Artificial Intelligence features on the device.. It consists of a 2.4 GHz Cortex-A73 quad-core and a 1.8 GHz Cortex-A53 quad-core processor. The GPU used in Huawei P20 Pro is
Mali-G72 MP12
. It is the combination of the most powerful Huawei SoC and the best Mali GPU currently available.
It is the same hardware that we have seen earlier on
Huawei Mate 10
and so, there is nothing much changed in performance too. The amount of RAM in Huawei P20 Pro is 6 GB and internal storage is 128 GB.
The processor and GPU combination of Huawei P20 Pro is top notch when it comes to performance. We performed various benchmarking tests on our Huawei P20 Pro and the performance of the device was truly flagship in each of them. You can watch our Huawei P20 Pro benchmarking and various speed tests videos below.
Also Check :
Everything You Need to Know About Huawei's HiSilicon Kirin 970 AI Processor
Though it is a trend of having hybrid dual-SIM slots in the smartphones these days, Huawei decided to not include one in P20 Pro. If provided, it would surely make a difference to consumers and attract more of them but with 128 GB internal storage on P20 Pro, you will not feel the need of a memory card most probably.
The fingerprint sensor is a multi-purpose tool like previous Huawei smartphones. It is one of the fastest and most accurate fingerprint scanner among smartphones. It can be used to unlock the device, unlock the apps and also as the navigation keys. So user can hide the on-screen navigation keys and use the fingerprint sensor for that. It takes a bit of practice to get used to the swipe gestures on the fingerprint sensor but works like a charm once you are good on it. The placement of the fingerprint sensor is right below the screen and affects screen-to-body ratio negatively. Performance of all other sensors are really good.
The hardware used in Huawei P20 Pro is of top quality and performs brilliantly in everything. It also comes with the
IP67 dust/water resistance
that was not available on previous Huawei P-series flagship.
Camera and Imaging
Huawei P20 Pro comes with world's first triple rear camera setup. One of them is a 20 MP monochrome lens for dedicated black and white photography and another one comes with RGB sensor and 40 MP resolution for color photography. The third one is an 8MP dedicated telephoto lens to provide amazing quality stabilized zoom.
Other specification of rear camera are the Optical Image Stabilization, 3x optical zoom,
Leica SUMMILUX
lens, phase detection and laser autofocus. There is dual tone dual-LED flash provided too. There is 4-in-1 Hybrid Auto-Focus feature in Huawei P20 Pro that is the combination of laser, phase detection, depth and contrast focus.
The UI is easy to use and a bit changed from previous Huawei flagships and specially designed for P20 Pro. On the viewfinder, user can access to important camera modes, switch between rear and front camera, image and video mode. At the top, there are options provided to change aperture, turn on/off flash and Moving Picture, change color saturation, apply filter and
use the scanner app.
Watch our
detail camera review of Huawei P20 Pro
below.
The most highlighted feature of Huawei P20 Pro camera is the
Portrait
mode, amazing low-light photography and zoomin capability. Portrait mode is basically the combination of wide aperture mode and Beauty mode. You can turn off the Beauty mode and customize the beautification level but there is no option to make any changes to the depth of field.
This time there is a new inclusion of Lighting Effects in P20 Pro Portrait mode that let you create nice lighting effect on the subject in both color and monochrome mode. The output images are great in quality with lots of details and well defined edges in Portrait mode.
My favorite feature of Huawei P20 Pro is the zooming capability. It captures great 10X zoomed images without losing details and creating any distortions, thanks to the AI Stabilization feature. You can get the idea about the zoom quality of P20 Pro from below image.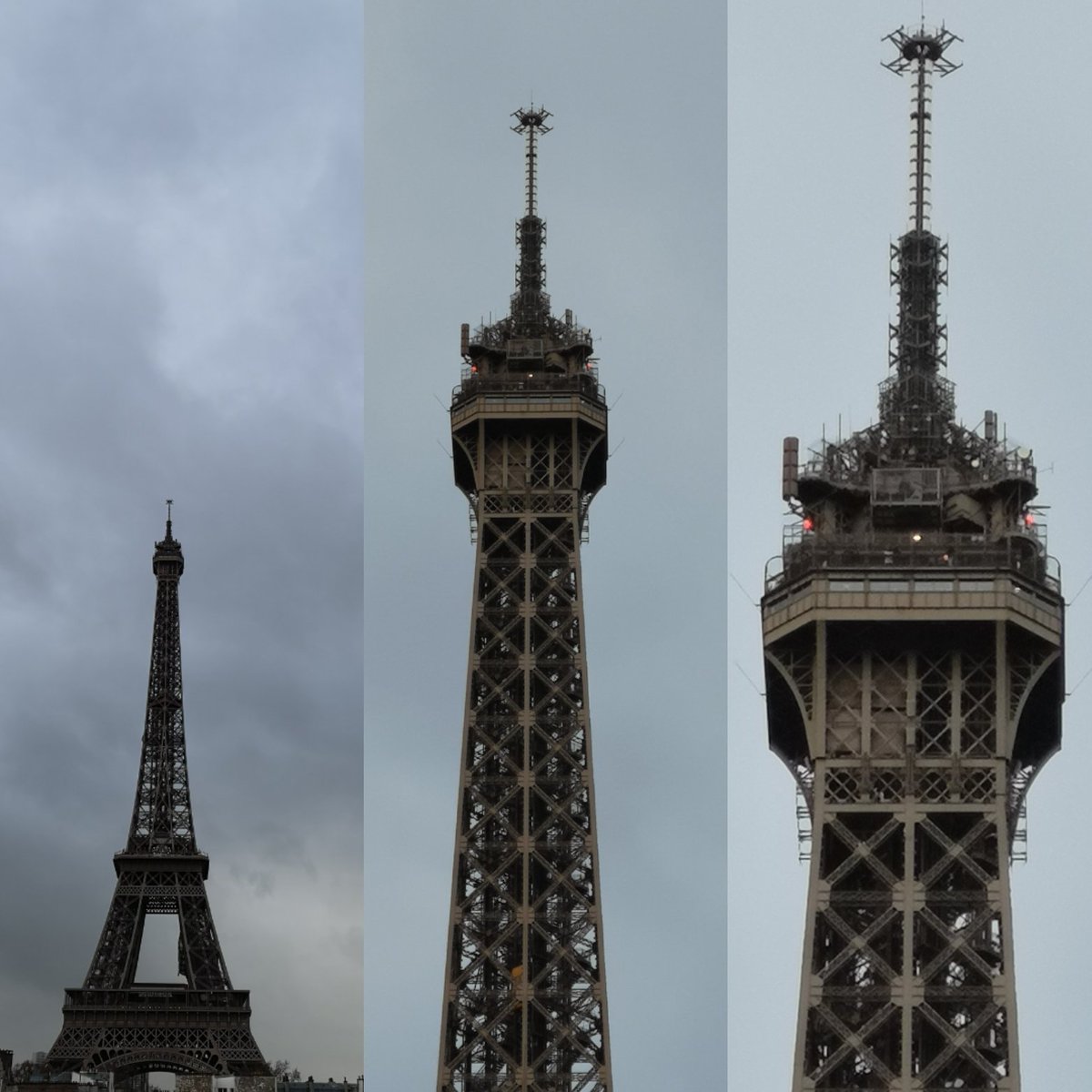 What I love the most about Huawei smartphone camera is that it comes with are lots of nice photography mode like
HDR, Good Food, Document Scan
etc.
Panorama
mode works only horizontally, not vertically but performs nicely with lots of details and great quality stitching. Time Lapse in Huawei P20 Pro is still limited to 720p resolution like previous Huawei flagship smartphones but produces great quality video. One major drawback of Time Lapse mode in Huawei P20 Pro is that it does not offer the option to adjust the playback speed of the video. By default, it is set to 15X and you can't make any changes to it.
Slow Motion video recording
works good and editing of the videos recorded in these modes is easy. User can record slow motion videos in either 1080p@120 fps, 720p@240 fps and super slow-motion 720p@960 fps. The output quality is really nice but the 120fps and 240fps Slow Motion mode records audio as well. So when you watch the slowed down the video, audio slows down as well and it sounds really dramatic and funny.
Super Slow-Motion comes with an Auto option that automatically starts recording the video when it detects a moving object. It is a good feature but we noticed some frame drops in 960fps recording that looks odd and sometimes actually spoils the video. Below are few samples of Super Slow-Motion video recording of Huawei P20 Pro.
When the wind hits you at 120 kmph, it's time to go 960fps super slow motion... Captured on #HuaweiP20Pro 😎#tech #smartphones #SeeMooore cc @HuaweiPhones @HuaweiMobile @HuaweiDeviceUSA @HuaweiArabia @HuaweiMobileKSA pic.twitter.com/XLzOCtXIBa

— Shaan Haider (@shaanhaider) May 13, 2018
This is how you make snow clearing look nice.... Super Slo-mo at 960fps, captured on #HuaweiP20Pro 😍#SeeMooore cc @Huawei @HuaweiMobile @adamsconsulting @SkydiveMacca @pennypower @TamaraMcCleary @vulicvladimir @FacingChina @SeanUM_China @sallyeaves @mikeflache @EliseQuevedo pic.twitter.com/QfMFxFykcx

— Shaan Haider (@shaanhaider) April 4, 2018
Light Painting
mode is very easy to use and produces great result without any pro-level photography skills. It includes four different modes (
Tail Light Trails, Light Graffiti, Silky Water
and
Star Track)
in itself to provide the accurate result. Pro mode is accessible from the viewfinder itself for both color and monochrome photo mode and video mode as well. It let user do lots of manipulation with settings manually and provide great output for photography enthusiast. There is dedicated Night Shot mode is available as well where user can select the shutter speed and ISO as high as 32 seconds and 1600, respectively. Because of the AI stabilization, user can take up to 6 seconds of long exposure shots in handheld mode and the output comes great each time.
Talking about the performance of the camera, Huawei P20 Pro does a brilliant job and it is the best smartphone camera currently. The monochrome mode captures great amount of details. Colored images are captured natively in 10 MP but can also be captured in 40 MP in which 10MP samples are overlapped on each other. Wide aperture and Portrait mode work very nicely and provide good shallow depth of and bokeh effect. The hybrid zoom provides lossless 3x optical zoom with very good amount of details and goes digitally as high as 10X.
Below are few of the picture samples captured on my Huawei P20 Pro and comapred with some other flagship smartphones
In the Auto mode, the popular
Leica Effect
is clearly visible. It is the matter of choice whether you like it or not. Many people who are just casual photographers usually like more color saturation and that is why Huawei is smart enough to provide the color saturation level where Standard provides the Leica effect and then there is Vivid for more saturation and Smooth option as well.
Even though HDR mode works well, seems it is on Auto mode by default. Also, it is categorized as a shooting mode itself and you need to go to shooting mode pane and then select it. It would be great if Huawei would provide auto-HDR and Monochrome modes on the viewfinder itself as the Monochrome mode particularly is one of the most highlighted feature of Huawei P20 Pro.
Huawei P20 Pro records videos from 4K to as low as 720p resolution. The video quality is great and it captures lots of details with pleasant colors but the 60fps option is available only for 1080p resolution. Huawei P20 Pro camera records videos in both H.265 and H.265 codec. So you can select the suitable codec based on your requirements.
It records video with 192Kbps audio for better experience. Pro mode, color saturation, filters,
Beauty
mode and aperture settings are available for video recording as well and work perfectly. But the Beauty mode and wide aperture mode reduces the video resolution to 720p only. Another drawback here is that the object tracking and digital stabilization is not available for 1080p@60fps and 4K video recording.
Huawei P20 Pro comes with a 24MP front camera with f/2.0 aperture that works perfectly. In bright light, front cam produces very good quality images. There is Beauty mode provided that make you look better but if you choose the higher settings, it gives the person a bit unnatural look at least to the people who see you frequently in real life.
In the front camera Portrait mode, the bokeh effect is nice and improved a lot since Mate 10 Pro. The edges are very well defined and artifacts are placed well too. But there is no option to adjust the depth of field in Portrait mode, you can only adjust the beauty level.
The 1080p video recording works great as well with lots of details. Like the primary camera, the front camera video quality can be selected from FHD+ to 720p. There is Beauty mode provided for video recording as well but unfortunately, it produces video in 720p HD resolution only by default.
One big drawback of front camera video recording is the sudden color temperature change if the lighting conditions change in the recording. You can get the idea of this issue in the above video when I move my camera from one direction to other.Other than that everything about the front camera of Huawei P20 Pro is great just like the rear camera.
Software and OS
Huawei P20 Pro runs on the Android 8.1 Nougat OS and
Huawei's EMUI 8.1
is used on top of it. This brings best of both world to the device. EMUI is a very feature rich, productive and user friendly UI.
The speed of EMUI 8.1 is very nice and you will rarely feel any lag on it. You can select the UI with or without App Drawer depending on your choice. There is option to quickly search anything right from any screen with one swipe. There is a floating
Navigation Dock
provided that provides the same option as the navigation keys.
Easy Mode
on Huawei P20 Pro let user remove most of the feature and make it easier for elders to use the phone.
The quick toggle screen comes with lots of options as well. There are many different methods provided to capture screenshots. EMUI's popular
Knuckle Gestures
are there to perform some specific tasks quickly. Settings part is reorganized well and few common settings are moved to a new sections that can cause a bit confusion to users in the beginning. It comes with the Face Unlock feature that works perfectly as well
There is a screen recorder provided that works okay but includes the duration counter that looks bad in the recorded video. Also the FPS is low and if you try to record a video or fast action game using the native screen recorder app then, you will find framed drops and lags in the recorded video.
There are two method of dual screen or split screen provided, one is the regular Android way and another one is EMUI's Knuckle Gesture based and a bit difficult than the original Android method. Huawei has now also introduced its own app store called App Gallery from where user can download apps and games.
User can apply themes from the
Huawei Theme Store
to give new look to their device and customize them a lot as well.
Huawei's Health app
provide detailed information about your physical activity and also shows the steps count on the lock screen.
EMUI 8.1 is very feature rich and the ease of access it brings to user, make it one of the best and most productive UI for sure.
Screen and Display
Huawei P20 Pro comes with a huge 6.1-inch screen. As mentioned above, the screen-to-body ratio is a bit low with 82% and comes with an AMOLED screen with 3D curved glass and 16.7M colors reproduction.
With 1080 x 2240 pixels resolution, you will get 408 PPI. So you will not notice any pixels on the screen and will enjoy the super sharp and crisp display. It comes with unspecified version of
Corning Gorilla Glass protection
and will protect the screen from minor impacts and damage. As mentioned above, there is also a pre-fitted screen protector provided on the device.
Huawei P20 Pro also comes with a new Natural Tone feature that let the display automatically adjusts colour temperature based on ambient lighting for a consistent paper-like viewing experience along with Eye Comfort and manual color temperature adjustment.
For people not comfortable with big screens, there is one-hand UI provided too. As mentioned earlier, there is
Split Screen
option as well for better productivity. Screen brightness is really nice and good enough to use the device outdoors in bright sunlight without any issue. The viewing angles are nice as well. Response to touches are quick and accurate all the time.
There is Night mode provided that let user reduce the blue light being emitted from the screen and so provide an easy viewing experience in low light condition. User is also having the option to customize the color pattern according to their need.
Overall the screen and display quality of Huawei P20 Pro is nice and pleasing. The screen is big, bright, sharp and comes with good sunlight visibility and view angles.
Gaming and Entertainment
When it comes to gaming, Huawei P20 Pro performs brilliantly and the credit goes to the powerful processor and the best Mali GPU currently available. The 3D graphics rendering is smooth and graphics come with lots of details. You will not feel any lag or frame drops while playing the most high-end games on it.
Even though Huawei P20 Pro comes with a metal body, it does not get much hot if you play high-end games for longer duration. The big full HD screen and stereo speakers contribute too in enhancing the gaming experience of user.
Along with the Google's Play Music, there is also a music app by Huawei provided and it comes with some nice features. The audio output from the speakers is loud and clear, thanks to the Dolby Atmos. The sound quality from provided earphones is great. Unfortunately, it does not come with a 3.5mm audio jack too but a USB Type-C to 3.5mm adapter is provided in the box. While holding the device horizontally, the earpiece converts into a speaker to provide better audio experience in stereo mode.
It also supports the HWA (High-Resolution Wireless Audio) that plays and transfer Hi-res audio files wirelessly to compatible Bluetooth headsets for an amazing audio experience wirelessly.
The big screen is good to watch the videos and play games. The included Video app does not do much than compiling all videos in the device at one place and letting you trim videos. But it supports nearly every video codec and format available and you will enjoy watching videos on it for sure.
Productivity
As already mentioned, EMUI is full of productive features. It comes with Desktop Mode that let user convert an external display into a PC by connecting it to Huawei P20 Pro without the need of any special dock, just by using any USB Type-C to HDMI cable for this purpose. Huawei P20 Pro is one of the few smartphone to come with the ARCore feature that let you enjoy augmented reality on your smartphone. You can use it for various purposes like creativity, education, entertainment and business in many different ways.
The Email app is good and easy to use. The included file manager called Files is useful and comes with extra features like Safe where user can hide their files.
There is a
Phone Manager
app provided as well that let user lock their apps for privacy, boost the device performance by clearing RAM and let user get rid of junk files. The gallery app is feature rich and comes with one of the most powerful image editor in it. As mentioned already, the fingerprint sensor performs multiple tasks instead of just unlocking the device. You can have a look on all EMUI based feature in our below video.
There are also many more nice and productive features provided in Huawei P20 Pro like One-Hand UI, screen recorders, and you will surely find it useful as your primary smartphone and daily driver.
Battery
Huawei P20 Pro comes with 4000 mAh Li-Po non-removable battery. The battery is big enough but so is the screen size, resolution and processor's requirements. Still battery of Huawei P20 Pro performs really good, thanks to the AMOLED screen, optimized EMUI and 10nm processor structure. With moderate usage, battery survives more than one day easily and can be managed by tweaking the options to make it last longer as well like reducing the screen resolution or prohibiting the apps to run in the background.
There are few power saving modes provided as well that reduces the device performance and restricts many hardware functionality to increase the battery life.
The
SuperCharger
provided in the box is capable of charging the device from 0% to 58% in just 30 minutes but the quick charging technology on Huawei P20 Pro only works with the provided USB cable and charger. If you try to use a different cable, you will get lower charging speed at 2A or even 1A sometimes.
Conclusion
Huawei P20 Pro
is one of the best and most powerful smartphone currently available in the market. It comes with an eye-catching design, beautiful screen, best ever smartphone camera with additional features like dedicated monochrome sensor and telephoto lens, great performance, top quality fingerprint sensor, feature-rich and productive EMUI along with a moderate battery life.
Among this year's flagship smartphones, Huawei P20 Pro is definitely at a very good and strong position and can give tough competition to every smartphone in all aspects. Specially for photography enthusiast, this is the best smartphone for sure.
Overall, Huawei P20 Pro is a great phone and score brilliantly in every aspect. If you are planning to buy a smartphone with great design, nice performance, camera and features, Huawei P20 Pro will serve you well.