HP Inc.
has officially launched the
HP Elite Dragonfly
, HP's lightest compact business convertible laptop.
HP Elite Dragonfly
weighs less than one-kilogram and comes in the
Dragonfly Blue
color. It is the company's first notebook to include ocean-bound plastics. Its speaker enclosure component is made with 50 per cent post-consumer recycled plastic including 5% ocean-bound plastics.
So far, HP has sourced over one million pounds of ocean-bound plastics from Haiti equivalent to 35 million plastic bottles for its products including the
HP Elite
and
HP Pro
desktop and notebook computers launching in 2020.
HP Elite Dragonfly
is claimed to be the world's lightest compact business convertible at under one-kilogram, and is made from precision crafted CNC-machined Magnesium for durability. It features an ultra-lightweight, quiet and backlit keyboard along with a new lightweight touchpad for quiet working experience.
With almost 86%, it comes with the world's highest screen-to-body ratio in a 13-inch business convertible and instantly transforms from tablet to PC.
HP Elite Dragonfly
is an Intel's "
Project Athena"
certified device and comes with 8th Gen Intel® Core™ vPro™ processor and Wi-Fi 6 that offers up to three times faster file transfer speeds than Wi-Fi 5.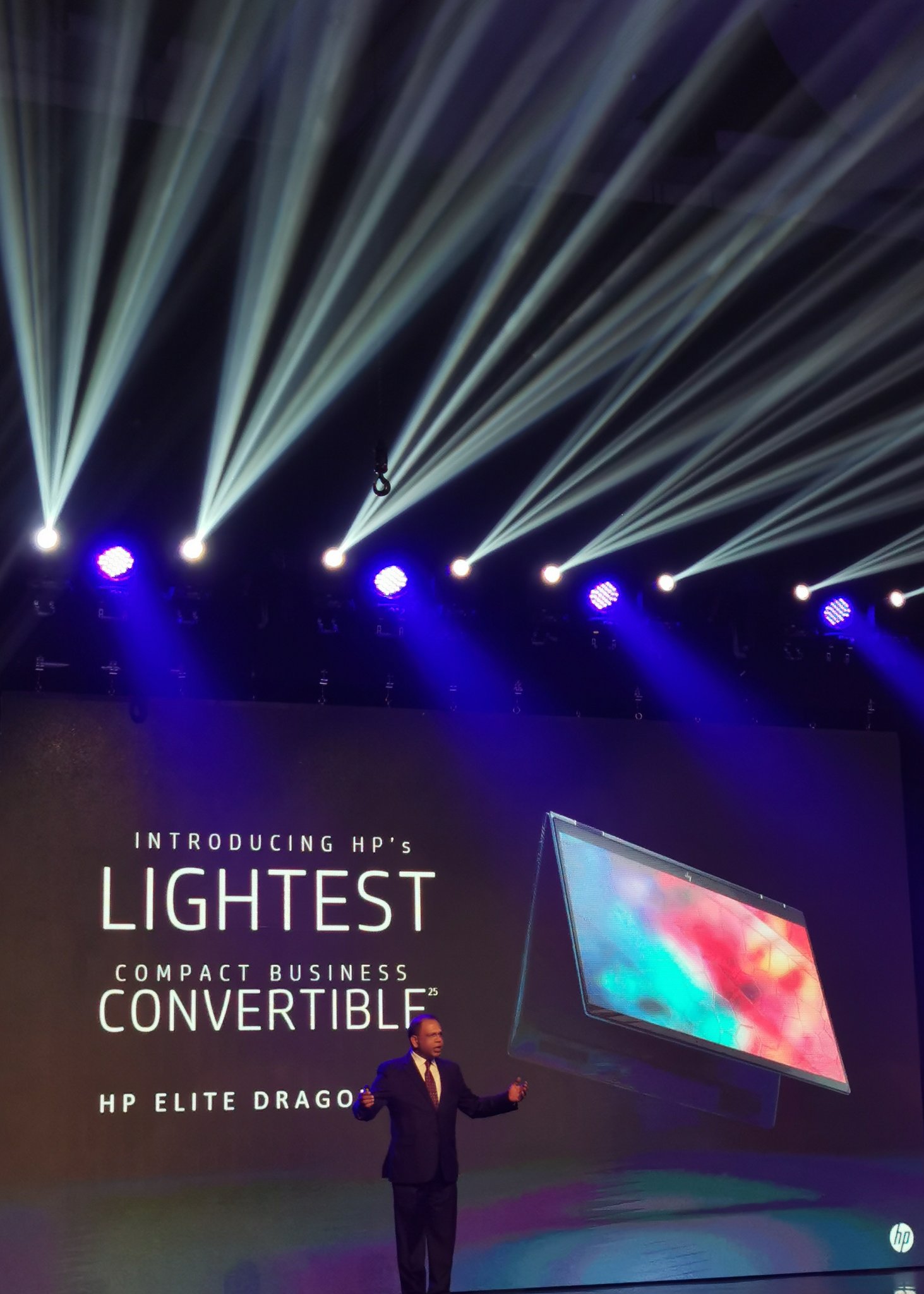 It features
HP Sure Sense
that defends against malware attacks with the help of artificial intelligence,
HP Sure Recover
with
Embedded Reimaging
gets users back up anytime and anywhere,
HP Sure View Gen3
that
HP's award-winning integrated privacy screen, and
HP Privacy Camera
helps users control their camera activity. It also comes with new features like
Coaches
that advices users to take breaks and provides individual productivity tips.
The starting
price of HP Elite Dragonfly in Saudi Arabia
is SAR 5000 and it will be available from 25th November.
Narayanan Venkataraman, Managing Director, Saudi Arabia at HP Inc
said:
The way people work, live and play is changing significantly. People are no longer bound to their desks and this means they need equipment that supports this lifestyle. Business professionals need to be mobile, move fast and freely in increase efficiency and productivity. With this in mind, we designed the HP Elite Dragonfly to make a bold, personal statement. A PC should provide freedom, adapt, and transform how and where today's business professionals work, thus at HP we are constantly trying to reinvent how technology empowers the workforce.

Sustainability and the creation of a circular economy are hugely important to us. Be it through partnerships with local charities through which we support educational projects while recycling HP ink cartridges or through the introduction of new products such as the HP Elite Dragonfly, we continue to reinforce our commitment to HP's global sustainability agenda. The smart choices we are making about the plastic elements in devices play a crucial role in achieving those goals globally.