Sony Middle East & Africa has launched the new BRAVIA XR television series in Saudi Arabia for sports fans to enjoy the most immersive viewing experiences, with incredibly deep blacks and vibrant colours, as well as beautifully natural mid tones with almost no flare or halos around highlights. Football fans will be drawn into their favourite matches with unrivalled picture quality and captivating sound that transports them from their living room to the stadium to witness iconic sporting moments.
The new BRAVIA XR series includes the MASTER Series OLED (QD-OLED), 4K Mini LED OLED, Full Array & other 4K LED models. Powered by Cognitive Processor XR™, the unique XR Backlight Master Drive precisely controls the latest generation Mini LED backlight in the X95K series for incredible brightness. The Cognitive Processor XR™ also powers Sony's A95K's new OLED (QD-OLED) series with XR Triluminos Max, which delivers the widest colour palette and reproduces naturally beautiful shades and hues. With millions of individual self-illuminating pixels, the A95K delivers more colours than ever before for an entirely new viewing experience.
The BRAVIA XR television series comes with incredible sound experience, matching sound with the images on screen, thanks to enhanced
Acoustic Surface Audio+
™ for OLED models and
Acoustic Multi-Audio
™ for LED models. Sony and Netflix have together released the
Netflix Adaptive Calibrated Mode
, which automatically adjusts image processing based on ambient light, so users' favourite shows and movies look like the creator intended, under any condition. Even better, Sony's new
BRAVIA CORE Calibrated Mode
will automatically adjust the image quality on screen to better align with the video creator's original vision.
Sports fans can be immersed into their favorite football matches. The new BRAVIA XR televisions, which features the world's first Cognitive Processor XR, uses a completely new processing method that goes beyond conventional AI, designed to replicate the ways humans see and hear. Gamers can heave a sigh of relief, as all 2022 BRAVIA XR televisions are also designated 'Perfect for PlayStation®5, which includes two PS5® exclusive features – Auto HDR Tone Mapping and Auto Genre Picture Mode. Only BRAVIA XR TVs automatically adjust and optimise the picture to the best settings for the PlayStation®5 console, whether it's used for gaming or watching a movie. d
Sony's 360 Spatial Sound Mapping technology calibrates sound to the chosen viewing room, thus creating multiple optimally arranged phantom speakers for a wider and more immersive cinematic sound field. Using the Acoustic Centre Sync feature, a BRAVIA XR TV plays the centre channel role with the home theatre system or soundbar as part of the 360 Spatial Sound Mapping setup, enabling sound to perfectly match what's on the screen.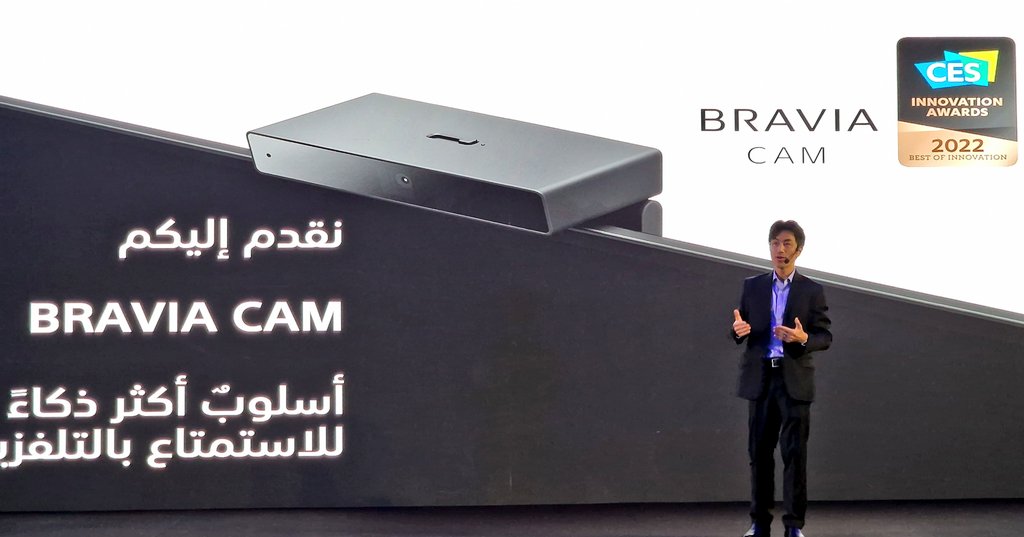 Never mind where you are standing in a room, thanks to the Sony BRAVIA CAM which recognises viewers' location and augments the sound and picture accordingly. BRAVIA CAM also offers gesture controls, video chat and many other fun, new experiences, so users can connect their BRAVIA XR TV with BRAVIA CAM and enjoy TV like never before.
With BRAVIA CORE VOD app, now movie buffs can enjoy up to 10 current release, and up to 24 months unlimited streaming of dozens of more movies on purchase of BRAVIA XR TV. With BRAVIA XR technology, Pure Stream™ and IMAX® Enhanced, content is delivered with stunning visuals and expressive sound quality. With BRAVIA CORE Calibrated mode, movies will automatically adjust to the optimal picture settings to create a truly exceptional at-home movie viewing experience.
The new 2022 BRAVIA TVs are available in various sizes ranging from 43-inch to 85-inch. For more information on new Sony BRAVIA XR television models, please visit Here Furthermore, below are the price range of the new 2022 BRAVIA XR TV models: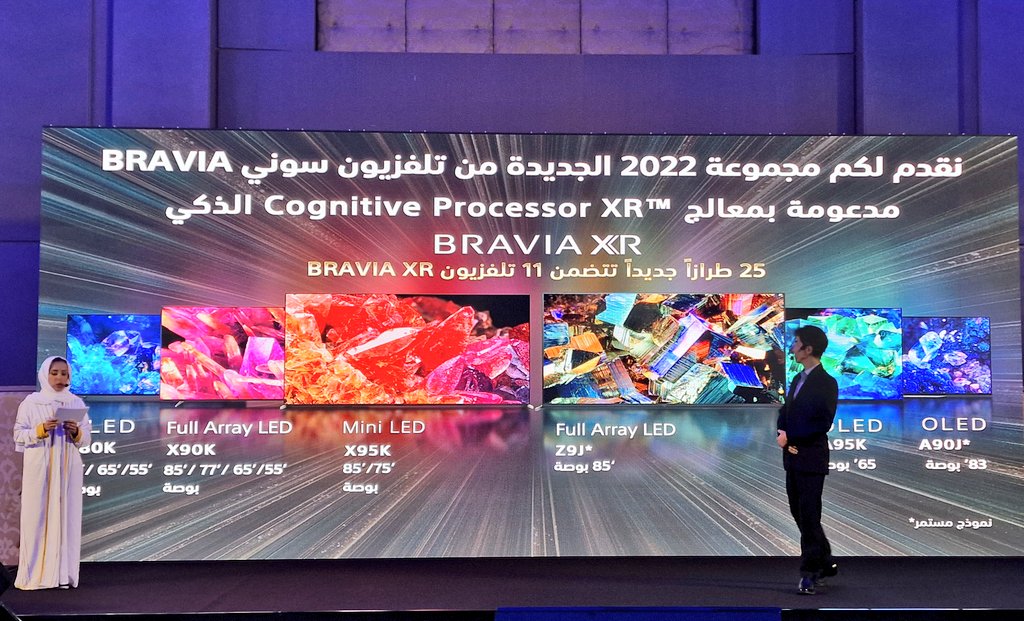 A80K SAR 7649 to SAR 16999 includes Bravia Core
A90J SAR 25499 to SAR 25999
A95K SAR 15499 to SAR 15999 includes Bravia Core
X75AK SAR 2299 to SAR 4799
X75K SAR 2299 to SAR 4799
X80K SAR 3399 to SAR 7499
X85K SAR 3799 to SAR 10499
X90K SAR 4899 to SAR 12499 includes Bravia Core
X95K SAR 10299 to SAR 23999 includes Bravia Core
Z9J SAR 29999 to SAR 31499