Twitter is one of the most popular social networking site but it is also very much confusing for the new users. Twitter is having a very minimalist design but still many people do not understand it. Again, it is different than other popular social networking site like Facebook. So people take time to understand the Twitter properly. In the previous Twitter infographic, it was shown that nearly 10% Twitter users do not know about the hashtag.
Here is a nice
infographic
by andfaraway.net in which it is shown in a funny way that how a user understand Twitter in four different stages. If you are a Twitter user then, you must be in any of these stage right now. Check this
Twitter infographic
and tell us that on which level of understanding Twitter you are right now. I am somewhere in between of the 3 and 4. What about you?
The Four Levels Of A Twitter User (Infographic)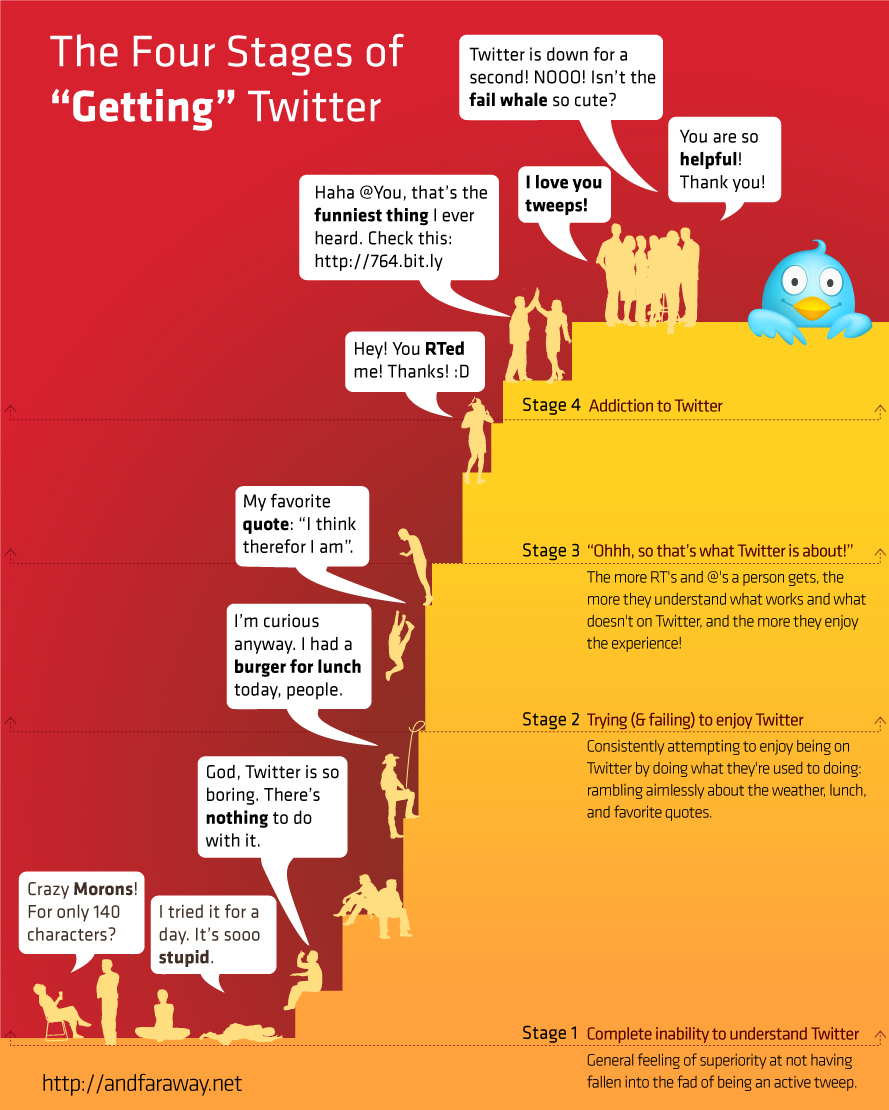 Wanna Embed This Infographic On Your Site? Copy & Paste The Code Given Below In Your Post