Social Media is an important part of everything these days, specially for the marketing as you can directly to a consumer, customer and buyer on the various social media sites. Due to this, B2B marketers are using the social media sites like Facebook and Twitter extensively to get the success.
Here is a
social media infographic
which shows that what role social media is playing these days for
B2B marketing
? Look at this interesting
inforgraphic
and you will really amazed to see that
how much lead generation social media can bring to B2B marketers
.
Social Media For B2B Marketing (Infographic)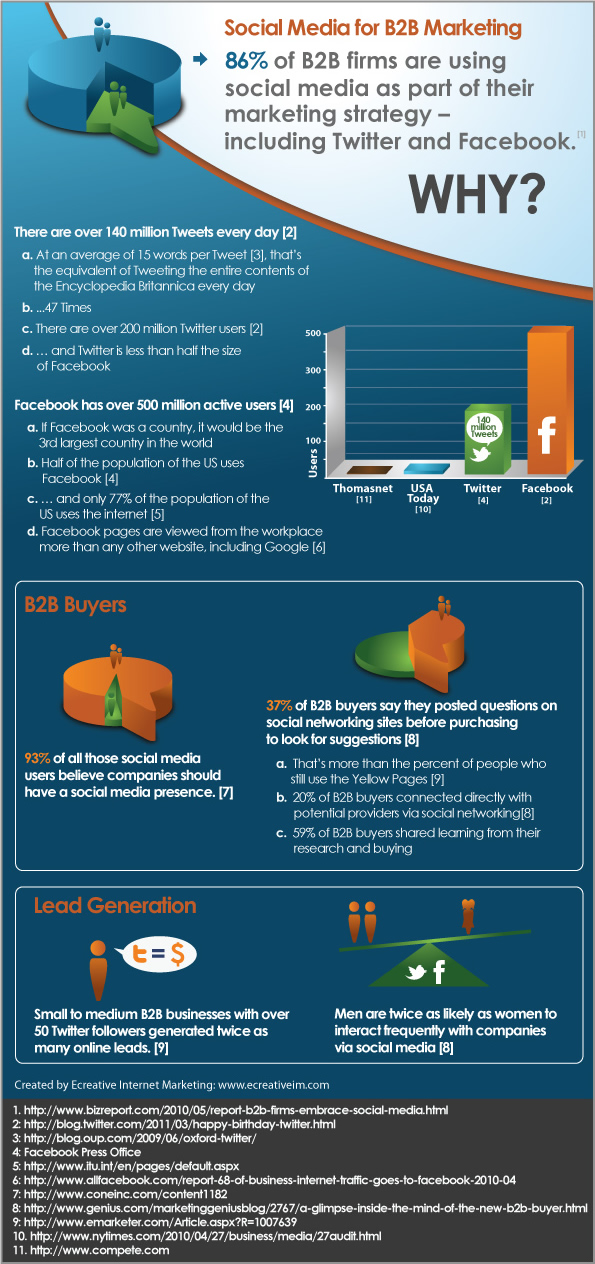 Wanna Embed This Infographic On Your Site? Copy & Paste The Code Given Below In Your Post