Microsoft
has recently launched its flagship devices
Lumia 950
and
950 XL
which are not doing so great in the market because of the very expensive price tag attached to these devices. Microsoft's mid-range device
Lumia 830 was a hit and received pretty good reviews
and response.
And according to a leak, now Microsoft is working on the
Lumia 850
which is going to be released soon. This leak shows some renders of Lumia 850 and its dimensions. There is the Microsoft logo at the back of the device. Camera and flash are placed together and a tiny speaker at the bottom left corner.
Camera is having a tiny bump and there is no mention of the resolution and Carl Zeiss on it. The dimension of Lumia 850 shown are 155.9 x 77.23 x 6.92 mm and a metal frame similar to the Lumia 830 is clearly visible in these rendors.
The audio jack is given at the bottom and USB port at the top of the device. Volume rockers and power key are given on the right side of the Lumia 850 and there is no keys on the left side. The flash is a single-tone flash.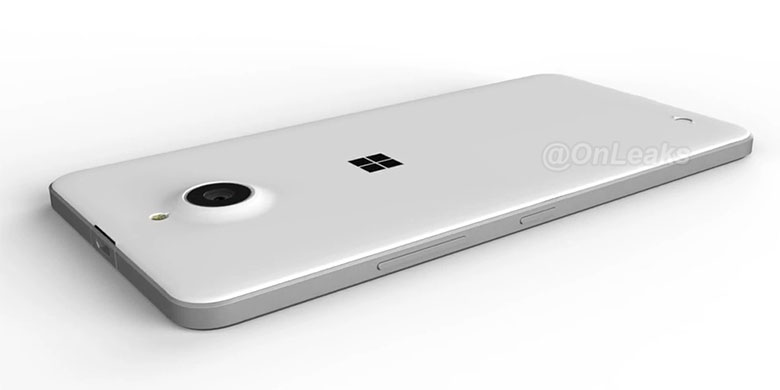 There is also a leak and rumor that Lumia 850 will be sporting a front camera flash too and the gold colored Microsoft logo. But since all of these are just leaks and there is no official information yet about the Lumia 850 from Microsoft side, let's see what exactly we are going to get in Lumia 850.