Virtual Reality
is one of the most popular technology these days. Lots o new VR products are coming out and people are just loving them. There are some VR headsets available from big brands at a very high price tag and there are few available at cheap rate as well.
We have recently received the
VR BOX Virtual Reality Universal Smartphone Headset
from Mobile Fun for review purpose. It is a low cost VR headset and here we are sharing the detailed hands-on review of the product considering all its pros and cons.
VR BOX Virtual Reality Universal Smartphone Headset : Hands-on Review
Retail Box and Unboxing
VR BOX Virtual Reality Universal Smartphone Headset comes in a white retail box on which nothing is printed. Inside the box you will find the VR headset along with a foam strip and a small user manual.
You can watch our
unboxing and hands-on video of VR BOX Virtual Reality Universal Smartphone Headset
below.
Design
VR BOX Virtual Reality Universal Smartphone Headset comes in the combination of white and black colors and it looks beautiful. The black plastic used is glossy and shiny at some places, I would prefer to have a matte finish on it. Even though this VR headset is cheap in terms of price, the build quality is pretty good.
On the front side, there is VR Box branding. On the back, there is a soft cushioning provided around the eyes for viewing comfort and less pressure on the face muscle. The head strap is adjustable too.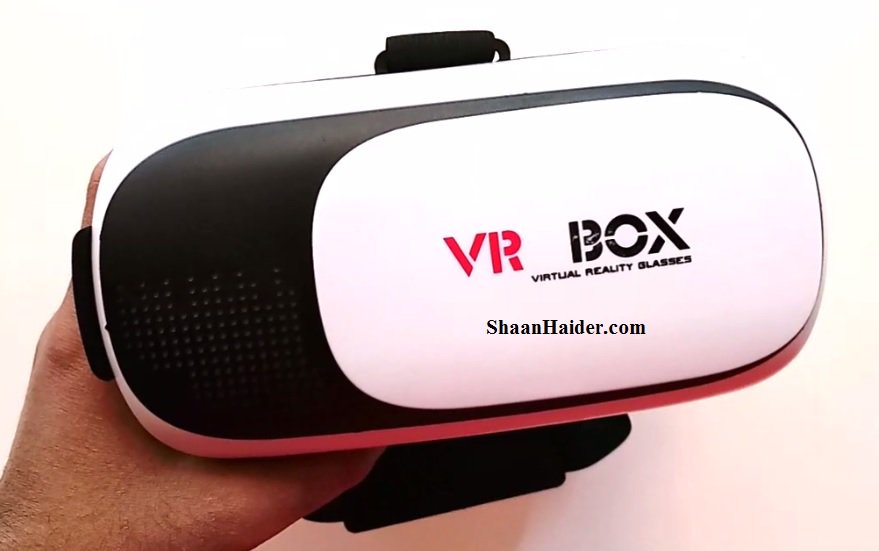 Above the lenses, there are siders provided for adjustment of the clear view. The sides of the headset are open and so slots like 3.5mm audio port etc can be easily accessed and used while using the headset. The front of the headset can be removed to use the camera if needed in any VR app or game.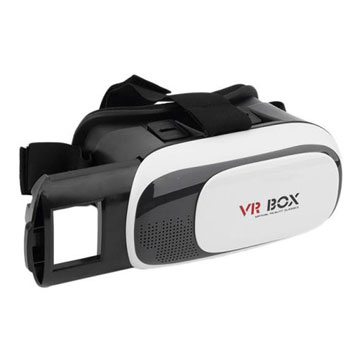 The slot where the phone is attached came with a pretty strong spring. So it takes a bit effort to place the device in it but it provides better grip. There is a possibility that the part of the slot will touch and press the volume and power keys causing interruption in the viewing. To avoid this the foam strip provided but if you want to use this VR headset with more than one phone then, you might face the issue as the foam can be used for one placement only.
Performance and Conclusion
To use the VR Box VR headset , you need to install and use some third-party VR apps on your smartphone first. I have used few apps like Fulldive VR and VeeR VR for watching 360-degrees VR videos, to access the multimedia files from my phone and watch them on VR headset etc. VR Box VR headset performed nicely with all of the contents without any issues.
Yo can use it virtually with any smartphone of different sizes and OS platform depending the availability of the virtual reality apps, contents and hardware availability in the device.
Considering the price, VR Box VR headset is really a nice one. The design is good and looks nice. The build quality is considerably good as well. There are lots of options provided like to use the smartphone camera, headphone jack etc.
The only drawback is the design of smartphone slot that it touches the physical keys of few devices but that can be solved as well, specially if you are using just one smartphone in this virtual reality headset.
If you are looking for a nice VR headset that does not make a hole in your pocket then
VR Box VR Headset
should be your first choice.
Click here to buy the VR BOX Virtual Reality Universal Smartphone Headset