To meet this demand of specialised videography and 4K content video services,
Canon Middle East
has formed a strategic partnership with
First Gulf Company (FGC)
to expand its professional video segment in Saudi Arabia to provide professionals in the field for higher-quality, innovative products and solutions to enable them to accurately express their creative storytelling vision.
According to Oxford Business Group, more than SR3.3bn in spending is earmarked for culture and media by 2020. Saudi Arabia is recently aiming to attract private sector investment in the development of its creative and entertainment industries. The partnership with FGC will cater to building a modern broadcast and film industry by providing professionals with the latest equipment and solutions essential to attract the investment and drive growth.
The partnership also serves the larger vision of the Kingdom of Saudi Arabia which aims to develop a sophisticated smart, digital infrastructure mandated by
Vision 2030
to diversify the local economy, attract investors and enhance the competitiveness of the Saudi economy globally. The establishment of a thriving film and broadcast industry forms an integral part of fulfilling the Kingdom's objectives.
First Gulf Company
, being the system integration leader, presented a great opportunity for Canon to showcase a broad range of Canon's new and existing technologies that will give customers from the film and broadcast industry a full-suite of solutions from the professional video eco-system.
Canon Middle East
offers award-winning products and solutions to professional photographers and videographers that are intuitive and in tune with their creative needs. From cinema lenses to pro camcorders and more, Canon is enabling the visual storyteller to take their stories to the next level with the customisable, innovative technology they require to capture compelling, creative and cost-effective cinematic visuals for their audiences.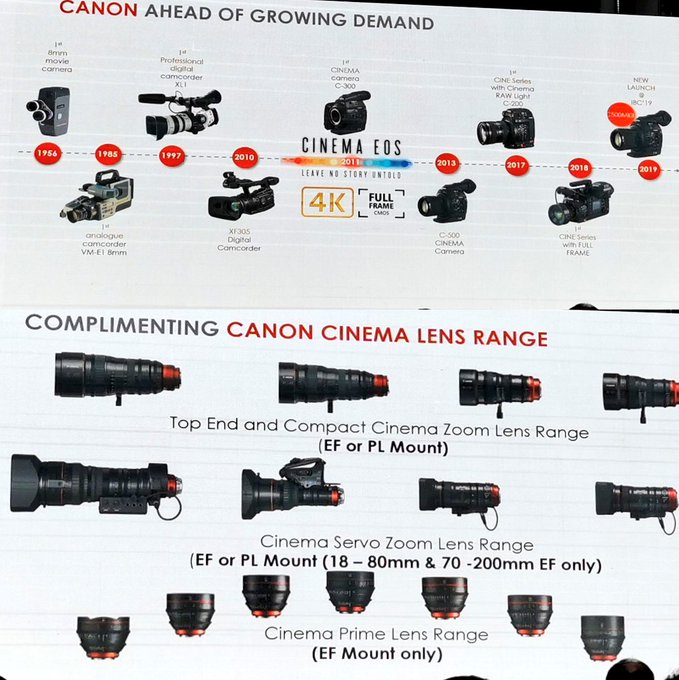 Venkatasubramanian Hariharan, B2C Business Unit Director at Canon Middle East
, said:
As a leader in imaging solutions Canon's vision is to support the imaging requirements for various industries in Saudi Arabia. We recognised there is tremendous potential and market readiness for the professional video segment and we developed a strategy through our partnership with First Gulf Company to drive the evolution of this industry and support the next generation of Saudi storytellers. This also give us the opportunity to support the Kingdom's larger vision for a diversified economic base.

The strong line up of Canon Cinema Series and the increased new line up of 4K range of ENG cameras will fulfil with the growing requirement for high quality content delivery within the Kingdom.
Engr. Naim Saidi, Group CEO at First Gulf Company
, said:
First Gulf Company is a leader in the broadcast and Pro AV system integration industry. The partnership with Canon will add important value to our Pro Video division and we anticipate it will result in both Canon ME and FGC market share growth.