Recently at the launch event of the new 2022 Sony BRAVIA XR television series, we had the opportunity to talk and discuss with Mr. Okada Hideyuki, Sales and Marketing Director of Sony MEA, regarding various topics.
Below is the summary of the discussion in the interview format for all of you.
Geek Stuffs Q1 - Being a pioneer and leader in TV technology, what are the biggest milestones Sony has achieved over the years considering the evolution of TVs?
Mr. Okada Hideyuki - Sony has pushed the boundaries of technological innovation to deliver the latest and most cutting-edge televisions over the years. Our technology is driven by evolving consumer sensibilities. It isn't enough for TVs today to be smart; they need to offer a completely immersive experience. One of the biggest milestones we have achieved in making this a reality is developing Sony's new Cognitive Processor XR, which offers outstanding image quality and sound differentiating technologies.
Furthermore, Our BRAVIA XR A95K OLED is an award-winning product with XR Triluminos MAX making it up to 200% brighter compared to conventional OLED. These features not only allow the new BRAVIA XR to cross-analyse picture elements such as colour, contrast and detail simultaneously, and find a specific focal point on the screen, but is also able to deliver a three-dimensional surround-sound effect, offering a hyper-realistic entertainment experience.
Geek Stuffs Q2 - What is the market share of Sony in the premium and large TV segment in Saudi Arabia and what is Sony's strategy to increase its position in the market?
Mr. Okada Hideyuki - Since e-sports and gaming are have a huge audience in Saudi Arabia, Sony's new BRAVIA XR TV series are incredibly popular among fans. The growth rate in the TV market in Saudi Arabia this year is on an upward trajectory. In fact, we have seen marginally higher growth in 2022 than 2021. We expect demand for Sony's 65" screen TV to grow with their launch in stores in the region. We are also expecting demand for Sony televisions to grow in the second half of 2022, as fans get ready to watch the World Cup taking place in Qatar this December. Sports fans can be immersed in their favourite football matches with the new BRAVIA XR television A95K OLED & X95K Mini LED powered with Sony unique XR backlight Master drive. Our strategy for this market is to showcase the immersive capabilities of the BRAVIA XR TVs, so fans can enjoy home entertainment like never before.
Geek Stuffs Q3 - The new 2022 BRAVIA XR televisions are optimized for PlayStation as it is also a Sony product. But do you have any plans to bring similar features to other gaming consoles like Xbox?
Mr. Okada Hideyuki - All 2022 BRAVIA XR televisions are also designated 'Perfect for PlayStation®5', and include PS5® exclusive features. We are constantly innovating and will announce any plans to bring similar features to gaming consoles in the future.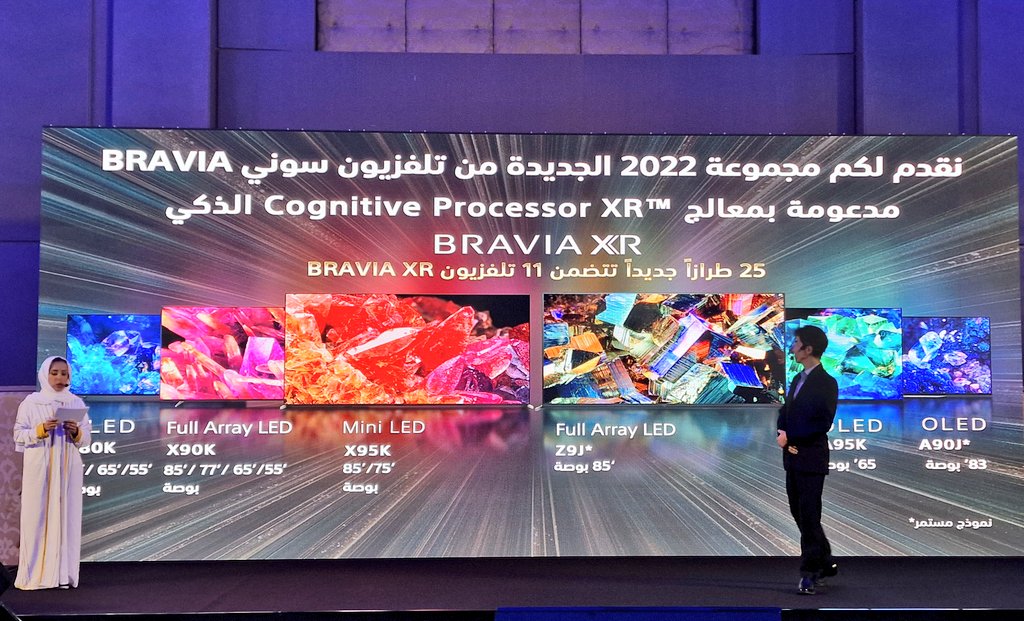 Geek Stuffs Q4 - Is there any possibility that Sony will keep adding new features based on the Cognitive XR Processor technology in the existing models and for future launches?
Mr. Okada Hideyuki - Sony's Cognitive Processor XR™ takes vision and sound to the next level and reproduces content the way humans see and hear for an incredibly lifelike experience. We are continually enhancing features, for example, we launched Netflix Adaptive Calibrated Mode, a new display mode that allows viewers to enjoy Netflix content with precise colours, accurate contrast, and true motion. We continue to explore new feature launches to meet the market need.
Geek Stuffs Q5 - There are many TV brands entering the Saudi and MENA market recently. How Sony is planning to maintain its position as industry leader in the region?
Mr. Okada Hideyuki - Sony has always outpaced competition in launching technologies that have set new industry benchmarks. We are committed to optimizing the viewing experience. We have already rolled out the BRAVIA CAM, which optimizes every picture to your position in the room and BRAVIA CORE app, a Sony exclusive pre-loaded movie service that includes up to 10 movies to redeem and up to 24 months unlimited streaming with the purchase of a BRAVIA XR TV. We will continue to retain our strong market position through such product innovations in the future.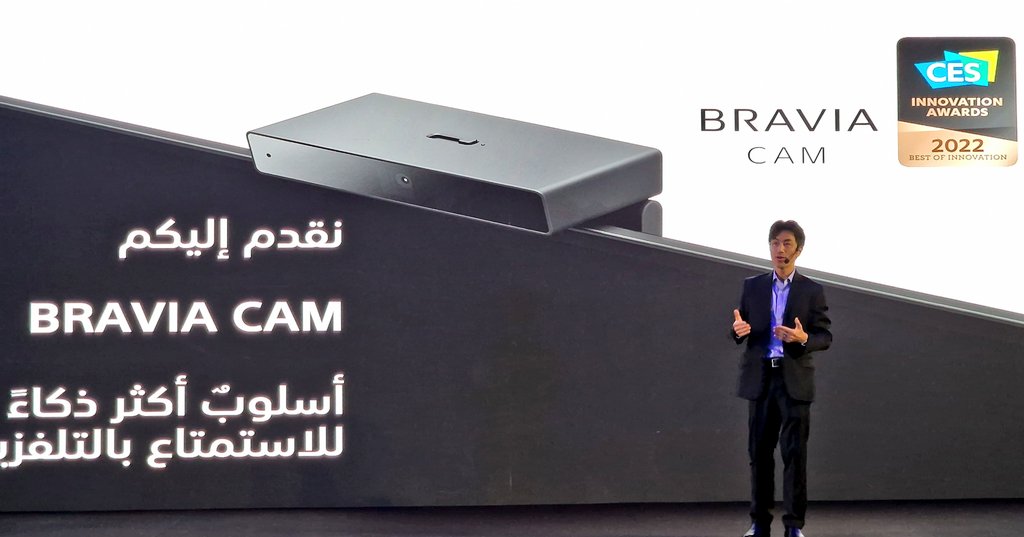 Geek Stuffs Q6 - What are Sony's plans for the Saudi Arabian market and what kind of product launches we can we expect in the near future from Sony in the region?
Mr. Okada Hideyuki - Saudi Arabia is a vibrant market for television and home entertainment. Consumers in the kingdom are more enthusiastic than ever before to invest in a unique home-entertainment experience – which means larger screens and better resolution of images. As one of the world's youngest and most digitally attuned major markets with the population consuming vast terabytes of video, audio, and gaming content, it is naturally very dynamic and competitive region for us. Our strategy is to offer our customers products featuring the best technology and quality at the best possible price. We have seen an increased demand for our BRAVIA TVs from 55-inches and above. In the near future, we will continue to lead with innovative technologies that offer an optimal viewing experience