One of the best thing about smartphones is that there is an app for everything you need. People love to share things and that is why, the most popular smartphone apps are either social netwroking apps or photography related apps. And if you are also one of them then, Whip Social Album is a must have app for you.

Whip is a free iPad app  which is also available for Android and Windows 8 devices. Using the Whip app, you can easily customize your images and videos to share with your friends and family. The photo albums are called Whip and you can see the Whips of community members as well which also includes the popular rock band The Killers and fashion guru Eva Chen.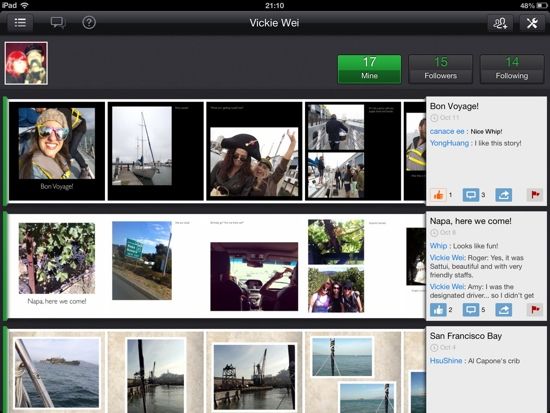 To create a whip, all you have to do is to select the pictures, customize them according to your wish and then share them with your friends. You can also select images from your Facebook albums directly to create a whip. Whip is having the one-touch enhancement tool using which you can make your images better in just few taps.
You can also add texts on the cover of your Whip picture album or on the individual pages to personalize it and to make it more attractive. Whip is also having a music library using which you can add some nice tunes on your Whip to make it more interesting.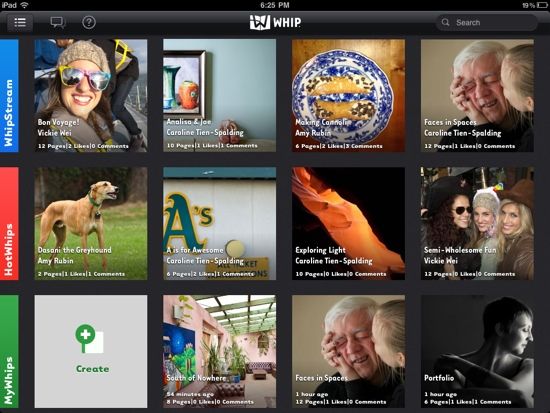 You can share your Whips on Facebook and via email to your friends. If you are having an Android device then, you can even share your Whips to Twitter and via SMS. The best thing is that the person with whom you arre sharing the Whip can see your Whip even without having the Whip app.
Whip is having its own community where you can follow your friends and other Whipsters to see their creations. Just like a typical social networking site, you can also leave comments and "like" the whips of other users.
Whip is a must have app as we all love to take pictures and share with our friends. Then why not to share them in  a better way? And now when the holiday season is going on, we all can use Whip to share the images and videos of our trip with our loved ones.
Have a look on the video given below to know more about the Whip social photo app.