Lumia 730
and
Lumia 735
are two of the most popular
Nokia
or
Microsoft Lumia
products right now. Thanks to the selfie loving generation and good hardware specs at a competitive price. We tried our hands on Nokia Lumia 735 for a week and now here is the detailed review of the device for all
Geeky Stuffs
readers.
Though this review is about Nokia Lumia 735, you can consider the same as well for Nokia Lumia 730 as both devices are same. The only difference is that Nokia Lumia 730 is a 3G smartphone with dual SIM functionality and Lumia 735 is a 4G phone but having only single SIM slot.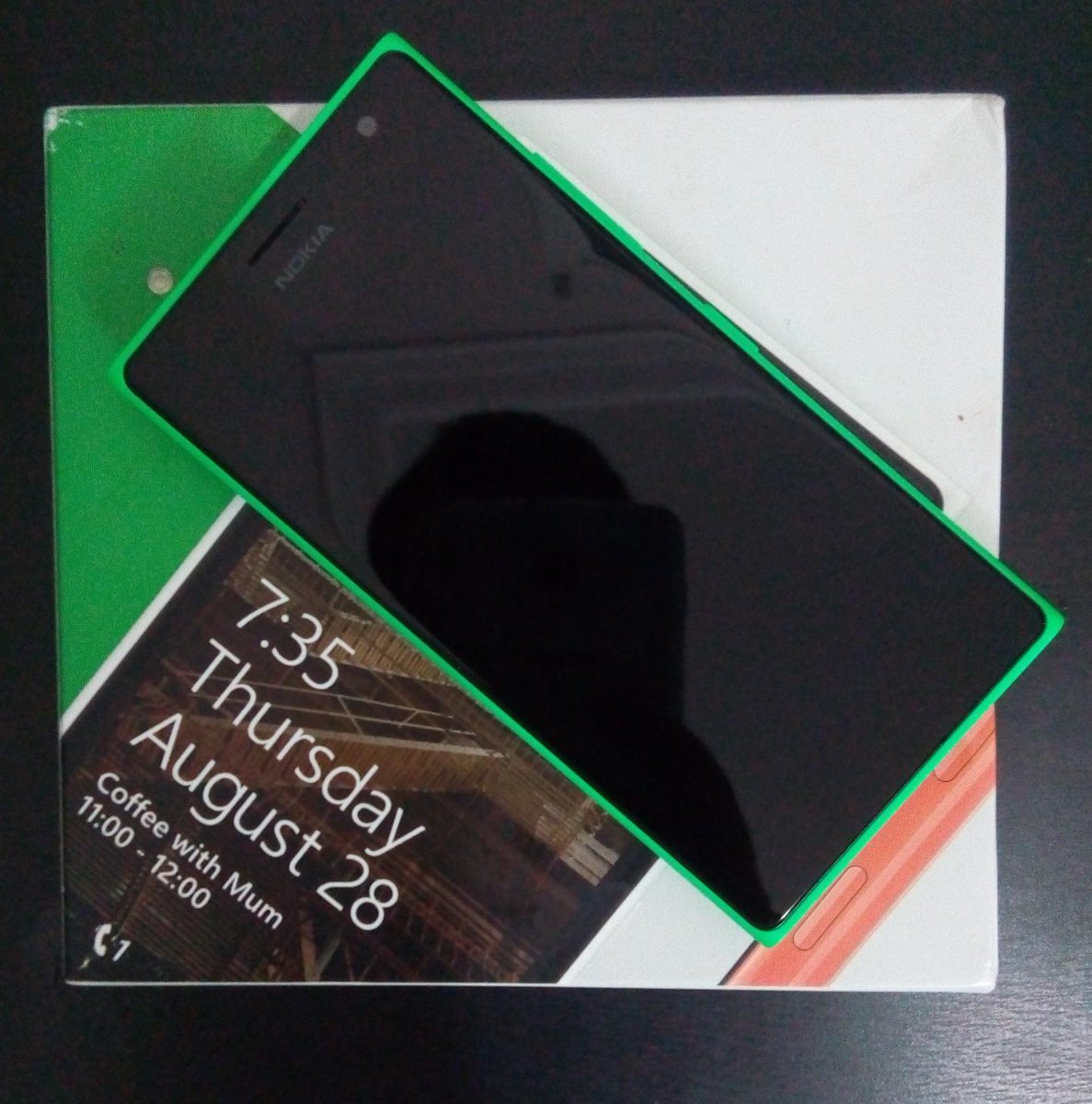 Nokia Lumia 730 and Lumia 735 : Hands-On Review
Retail Box and Unboxing
Nokia Lumia 730/735 retail box comes with a smartphone, charger, USB cable, battery, user guides, wireless charging pad accessories list etc. Watch the Lumia 730/735 unboxing video below.
Design
Lumia 730/735 is having the typical Lumia design. The device got smooth curves on the side which makes it easy to hold in the hands. The volume rocker and power on/off keys are on the right side and there is no keys on the left. The USB port is on the bottom and audio jack is on the top.
On the back side, you will find the 6.7 MP Zeiss primary camera along with the flash and a speaker at the bottom. The beauty of the design of Nokia Lumia 730/735 is that though it looks unibody device, the back panel can be opened to insert the SIM card, memory card and battery.
There are no capacitive touch keys on Nokia Lumia 730/735. They are placed on the screen and you can get the access to them easily by just swiping up from the bottom of the screen. The device is pretty lightweight and you can use it for long time like playing games and long voice calls without any issue.
Hardware Specs and OS
Nokia Lumia 730/735 comes with a Qualcomm Snapdragon 400 Cortex-A7 processor clocked at 1.2 GHz and 1GB RAM. On the GPU side, there is Adreno 305 to give you the nice graphics experience while watching the videos and playing heavy games.
Lumia Denim, the latest version of
Windows Phone 8.1
, comes pre-installed in Lumia 730/735 to provide you all the best experience and features of the Windows Phone 8.1. The device comes with the 8GB built-in memory and it also got a microSD card slot. So, you can always use a memory card to capture all those full HD videos or to
move huge games and apps to memory card
.
Though the specs of Nokia Lumia 730 and Lumia 735 doesn't sound impressive with respect to the other flagship smartphone available in the market, you will not find any kind of issues in its performance. The UI is smooth, lag free and support all kind of heavy games easily, thanks to the Windows Phone 8.1 OS which requires very less resources to run smoothly.
Display and Screen
Nokia Lumia 730 and Lumia 735 is having a IPS HD screen which comes with the Nokia's ClearBlack technology to provide nice clarity and depth of the objects. You will find the display is crisp and sharp and provide lots of vibrancy. Though it is having an IPS display instead of the AMOLED screen, the sunlight readability is pretty good.
The screen of Lumia 730 and Lumia 735 is protected by the Corning Gorilla Glass 3 which works really well. You can see the below Scratch Test video in which we tried to scratch and crack the screen of Lumia 735 using knife and keys. We were pretty cruel but Nokia Lumia 730/735 came out scratchless in this test.
Camera and Imaging
When it comes to camera and imaging, Lumia devices are always considered as one of the best. And the most highlighted feature of the Nokia Lumia 735 is the 5MP wide angle front camera which makes it a perfect Selfie camera. And this is how the device is being publicized by the brand. But it still lacks a dedicated camera key , maybe because it is not a PureView device.
On the back, there is the 6.7MP camera which is totally capable of taking 1080p full HD videos and surprisingly so the 5MP front camera. A full featured Lumia Camera comes preinstalled on Lumia 730 and Lumia 735 which let user do Action Shots, change faces, select the best shot, remove moving objects etc.
Since Lumia 730/735 is a Selfie phone, it also comes with Lumia Selfie app preinstalled which is a must have app for selfie lovers. The wide angle front camera takes nice picture and captures lots of area inside the frame, so you can better call the Lumia 730/735 as a Group Selfie phone.
You can see the quality of both front camera and primary camera of the Nokia Lumia 730/735 in the below videos.
Gaming and Entertainment
As it's already mentioned above, Nokia Lumia 735 and Lumia 730 performs pretty well when it comes to gaming. We tried some easy and hardcore games like Asphalt 8 Airborne, Subway Surfers, Spiderman, Asphalt Unlimited etc and the device performed good in all of them without any lags or issues.
One thing which we have noticed in Lumia 930 was the heating up of device while playing games but felt no such issues like that in our Lumia 735. 1GB RAM and a moderate quad-core processor performs pretty well.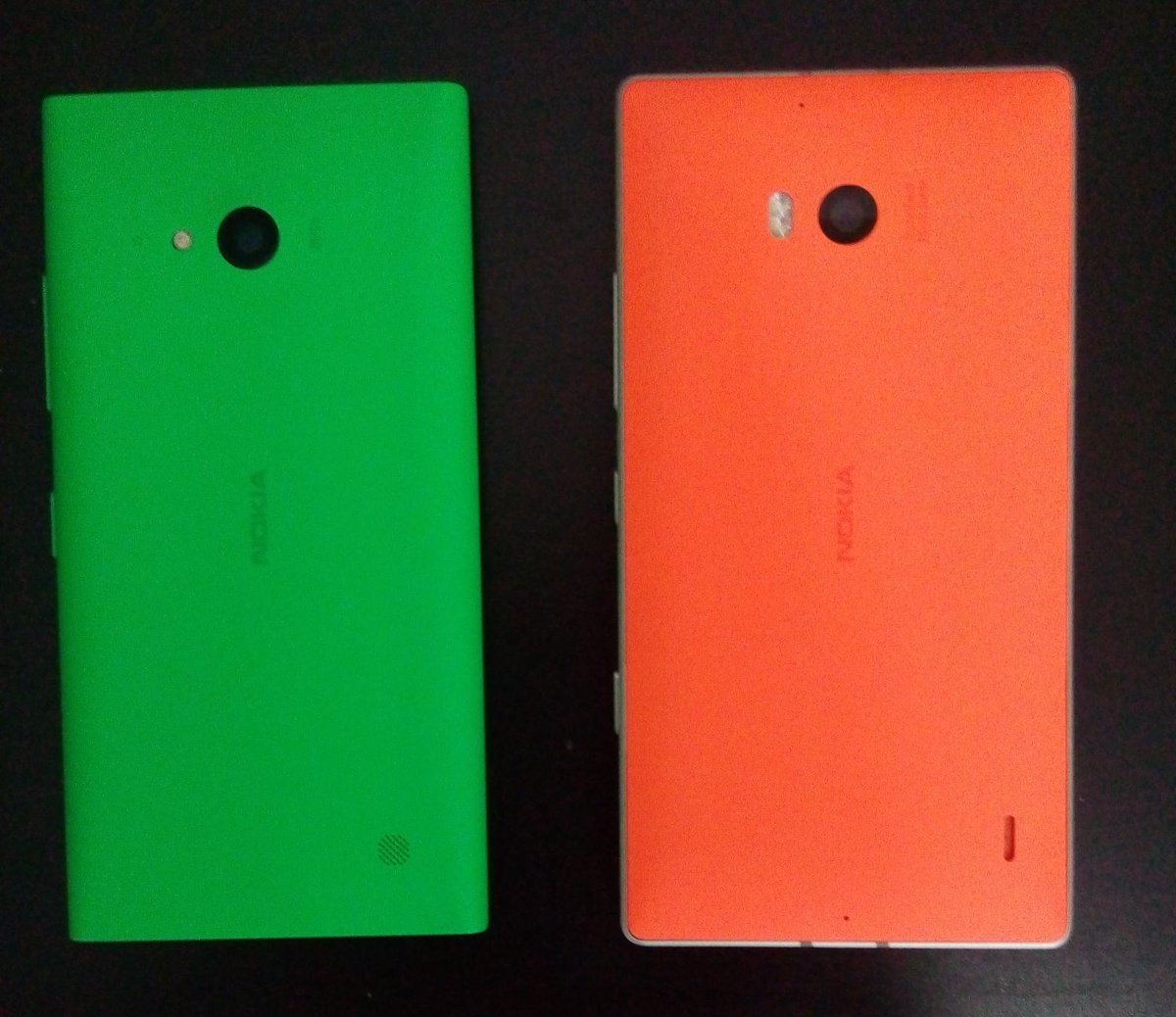 Though the screen is not big enough and great enough in terms of quality to enjoy the videos, it is still not that bad. The loudspeaker is loud enough and produces clear sound. But unfortunately, the location of the speaker is that you will end up covering it with your hand while playing games or watching videos which is kind of annoying, though for a second.
For music lovers, there is the Mix Radio and Xbox Music apps, out of which Mix Radio is well designed one and also having a huge collection of music from nearly all of the popular genres and languages. But the availability of the Mix Radio app depends on your region The audio quality coming out through the earphones is quite good if not great, though there is no headphones included in the retail box. So, you will buy a pair of your own.
Battery Performance
One thing which is really impressive on Nokia Lumia 730 and Lumia 735 is the battery performance. With hours of YouTube video streaming, full time WiFi connectivity, a bit of gaming and some random camera usages, the battery was surviving easily more than a day throughout we had the device. And while selecting a smartphone, battery life is one of the most important factor these days.
Conclusion
Nokia Lumia 730
or
Lumia 735
is an overall good performer considering the specs and features it offers with its price tag. If you need a mid range device with good performance and you are more into taking selfies than using the primary camera of the device then Nokia Lumia 730/735 is the device for you.