Very recently We have posted about the
Samsung Galaxy S6 Edge bend test video
which appeared on the Internet and started a new bendgate for Samsung this time. That video shows that Samsung Galaxy S6 Edge bends at the very same pressure on which Apple iPhone 6 Plus bends.
This was like a huge relief to the Apple fanboys and a punch in the face of Samsung smartphone lovers. And since Samsung also made fun of
Apple iPhone 6 Plus bendgate
earlier, they thought it is necessary to come out with an official statement and reply for the Samsung Galaxy S6 Edge bendgate to provide relief to their future and loyal customers and clear the doubts and confusion.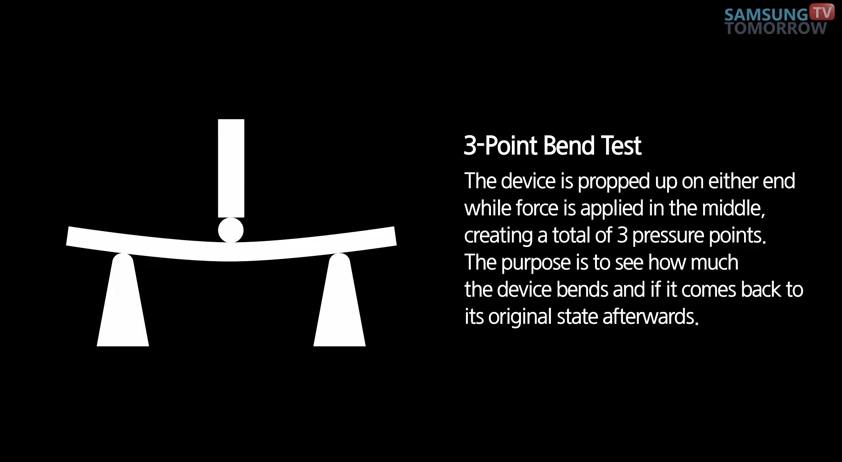 Samsung came out with a Samsung Galaxy S6 and S6 Edge bend test of its own showing how strong and durable are these two latest flagship devices of Samsung. Samsung performs the so called "three point bend test" to check the strength of these two days and proves that under daily usage and normal circumstances, none of these devices will bend.
Samsung also claims in the below video that the Samsung Galaxy S6 Edge bendgate bend test was not done properly without considering the strength of the back panel of the device.
Samsung Galaxy S6 and Galaxy S6 Edge Bend Test (Video)
But the interesting point here is that even though Samsung is saying that Samsung Galaxy S6 and S6 Edge will not bend in normal condition, the bendgate video showed that Samsung Galaxy S6 Edge and Apple iPhone 6 Plus both bends at the same pressure. If that is the scenario, making fun of Apple iPhone 6 Plus by Samsung while its bendgate was totally wrong.
Whatever, it is nice to see Samsung coming out with a very quick response regarding the Samsung Galaxy S6 Edge bendgate to satisfy its customer and fans. What is your take on this? Feel free to share your views about the
Samsung Galaxy S6 Edge bendgate
and the Samsung's official response about it in the Comments section below.