When it comes to music,
Sony Walkman
is something people can always relate to. From old Walkmans running on the cassettes to the ones working on the digital media files, Sony is always bringing the new music experience. And to continue this trend, Sony recently launched the
H.ear On headphones MDR-100AAP
and the latest digital media player
NW-A26HN
under the Walkman branding for the audiophiles.
Both of these two devices are supporting the High-Resolution Audio i.e 24 bit audio and 96+ Khz to provide you a great music exxperince way above the CD quality audio as they are able to transmit 3.2 times more data. Both of them are being promoted by Sony under the "
Hear Your Colors"
campaign as H.ear On MDR-100AAP headphone and Walkman NW-A26HN both are available in five bright and beautiful colors - Lime Yellow, Viridian Blue, Charcoal Black, Bordeaux Pink and Cinnabar Red.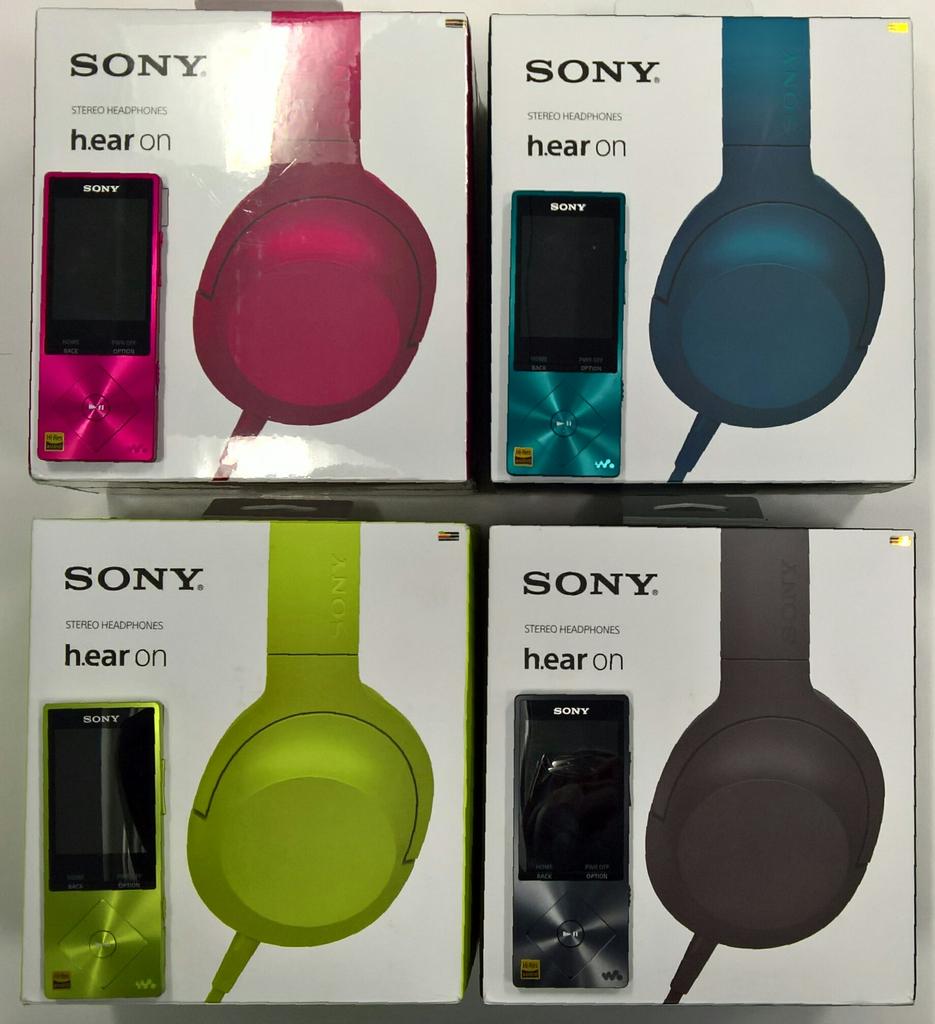 Sony H.ear On MDR-100AAP headphone
comes with Titanium-coated diaphragm domes and dynamic HD drivers to deliver the best quality sound.There is also inline remote and mic provide for making hands-free calls while using the headphone with your smartphone.The tangle-free cable keeps the knots away and let user use the device as soon as he wants.
Sony Walkman NW-A26HN
is the next generation media player that provides the best quality music streaming via Bluetooth thanks to LDAC, Sony's premium wireless codec that support upto three times more bitrate than standard Bluetooth. It comes with 32 GB of internal storage and there is a microSD card slot provided as well that support up to 128 GB of memory card.
Walkman NW-A26HN is NFC compatible and you can instantaneously connect it to NFC-enabled speakers and wireless headphones. Walkman NW-A26HN supports a wide range of media file types, compressed or uncompressed, so there are no restrictions when it comes to making the perfect playlist of your favorite music.
Below is the complete list of all
specs and features of H.ear On MDR-100AAP headphone and Walkman NW-A26HN
.
Also Check :
Sony H.ear On MDR 100-AAP Headphone - Hands-on Review, Features and Specs
Sony H.ear On MDR-100AAP Headphone - Hardware Specs, Features and Price
- 40 mm, Dome type (CCAW Voice Coil) Driver Unit
- Diaphragms with Titanium-coated Domes
- 5-60000 Hz Frequency Response
- 103 dB/mW Sensitivity
- Neodymium Magnet
- 24 Ω at 1 kHz Impedence
- Detachable Cord Type
- Approx. 1.2 m Cord Length
- L-shaped Gold-plated 4-pole Mini Plug
- Electret Condenser Microphone
- Omni Directional In-line Microphone
- Circum Aural Wearing Style
Sony Walkman NW-A26HN - Hardware Specs, Features and Price
- 2.2-inch TFT Screen with White LED-backlight and 320x240 (QVGA) Resolutions supporting 262,144 colors
- Sound Effects : ClearAudio+, Clear Bass, Clear Phase, DSEE HX, Dynamic Normalizer, Equaliser (5 band), VPT(Studio/Club/Concert Hall/Matrix)
- Audio Files Support : AAC (Non-DRM), AIFF, ALAC, FLAC, HE-AAC, Linear PCM, MP3, MP4, WMA (Non-DRM)
- Video Files Support : AVC (H.264/AVC), MPEG4, WMV 9
- 4.4 x 10.9 x 0.9 cm Dimension
- 66 g Weight
- 30 hours (Hi-Res Audio) and 50 hours (MP3) Playback
- 4 hours Charging Time
- 32 GB Internal Memory, Memory Card supported up to 128 GB
- Bluetooth®, NFC, USB 2.0, WM Port
- System Requirements : Mac OS® X (v10.6 or later), Microsoft Windows® 8, Windows Vista® (SP2 or later), Windows® 7 (SP1 or later)
Sony H.ear On MDR-100AAP headphones
are available in Saudi Arabia at Sony World showrooms at 750 SAR.