Nokia 8
is the best and latest flagship smartphone from HMD Global under the Nokia branding. It comes with the latest hardware specs and is one of the most high-end smartphone of this year.
We were trying our hands-on Nokia 8 since last few weeks and in this article we are going to share a detailed
hands-on review of Nokia 8
with all readers of
Geeky Stuffs
.
This review is divided in various section to cover each aspect of the device separately and talk about the pros and cons of each part for better understanding.
Nokia 8 : Detailed Hands-on Review, Features and Specs
Retail Box and Unboxing
Nokia 8 comes in a nice retail box very much similar to the previously launched Lumia smartphones in terms of design and feel. Inside the retail box you will find the device, USB cable, charger, in-ear earphones, some booklets and user manual.
You can watch our
Nokia 8 unboxing video
below.
Design
Nokia 8
sports a premium metal unibody design and comes with the very much similar design to the recently launched Nokia Android smartphones. The very first thing that you will notice in the design of Nokia 8 is how smooth the body feels in hand and the beautiful curved edges.
On the front side, there is a 5.3-inch screen with 69.4% screen-to-body ratio that could be better for sure as now bezel-less screens are in trend and even regular smartphones come with more than 70% screen-to-body ratio . There is a 13MP front camera, fingerprint sensor, Nokia branding, off-screen navigation keys and a set of sensors provided as well on the front side.
At the bottom, there is the USB Type-C port and speaker grill along with the microphone and 3.5mm audio port is provided on the top of the device. The SIM card slot is provided on the left. The SIM 2 slot can be used for microSD card as well. On the right, there are volume rockers and power keys. Both are very well placed and easily accessible.
On the back, there is a microphone , the dual-camera setup at the top along with the flash, laser autofocus module and Zeiss branding. The camera module is also very much similar to other Nokia Android smartphones and there is a minor bump on the back of the device due to the metal case of camera module. The Nokia branding is in the center of the back. The antenna lines are totally hidden at the top and bottom of nokia 8 and are hard to find in first glance.
Even though it looks similar to other Nokia Android smartphone, the design of the Nokia 8 is really beautiful and shows the effort Nokia made in providing better craftsmanship and amazing build quality to consumer. The front of the device is pretty boring because of the poor screen-to-body ratio but the back of the device looks premium from every angle. The bezel on the sides are thin. Overall the design of Nokia 8 is great and it actually feels better in hand than watching it.
Hardware Specs
Nokia 8 is powered by the flagship Qualcomm MSM8998 Snapdragon 835 octa-core processor. It consists of a 2.45 GHz Kryo quad-core and a 1.9 GHz Kryo quad-core processor. The GPU used in Nokia 8 is also the flagship Adreno 540. So, Nokia 8 comes with the combination of the most powerful Snapdragon SoC and the best Adreno GPU currently available.
The 4GB RAM variant of Nokia 8 comes with 64GB internal storage and the 6GB RAM variant features 128GB storage. The processor and GPU combination of Nokia 8 is of top notch when it comes to performance. We performed various benchmarking tests on our Nokia 8 and the performance of the device was truly flagship in each of them. You can watch our
Nokia 8 benchmarking
and various speed tests videos below.
The SIM 2 slot can be used as the microSD card slot too. So if you run out of storage then, you can use a memory card to expand the memory on the cost of the second SIM. Though it is a trend of having hybrid dual-SIM slots, I would personally love if Nokia start providing the dedicated memory card slot along with the dual-SIM slots. It will surely make a difference to consumers and will attract more of them.
The fingerprint sensor can be used only as Home button and unlocking the device. It is fast and very accurate. The placement of the fingerprint sensor is right below the screen along with the off-screen navigation keys. Performance of all other sensors are really good.
The hardware used in Nokia 8 is of top quality and performs brilliantly in everything. The only thing Nokia 8 lacks is the proper water resistance as it comes with IP54 certification and is just splash resistant.
Software and OS
Nokia 8 runs on the Android 7.1.1 Nougat OS and comes with nearly stock Android and very lightweight skin. There are no bloatware and no Nokia branded apps. For nearly every task, you will have to use the provided Google apps or download third-party apps from Play Store. The downside is that it lacks even basic apps like file manager and voice recorder.
The speed of Nokia 8 UI is impressive and you will rarely feel any lag on it. The settings of Nokia 8 is also very lightweight and the Gesture options are very basic. There are no additional settings and features provided like some other brand's skin and
ROM like MIUI, EMUI
. So, you will have to install third-party apps for them.
The quick toggle screen comes is the standard Android Nougat one and all of its features are supported. Some basic customization options for Home screen provided. Nokia 8 supports the Split Screen feature and works perfectly.
Even though the Nokia 8 is very lightweight and lack additional features, it is very fast and you will never face any bugs on it. But power users will have to download lots of third-party apps for sure.
Camera and Imaging
Nokia 8 comes with a dual rear camera setup. Both of them are of 13 MP resolution, one with monochrome lens for dedicated black and white photography and another one comes with RGB sensor for color photography. Other specification of rear camera are f/2.0 aperture, Optical Image Stabilization, Zeiss lens, dual tone dual-LED flash, phase detection and laser autofocus.
You can watch our detailed
Nokia 8 camera review
along with camera samples below.
The UI is easy to use, pretty basic and also a bit confusing as most of the additional options are hidden in the settings. On the viewfinder, user can switch between rear, front camera and both cameras together as "Bothie" that supports both image and video mode.
At the top, there are options provided to select either RGB, monochrome or both together to capture images, turn on/off flash, HDR and timer. Tapping on the camera or video recorder button shows more options available for each mode.
Beautify
, as the name suggests, improves the beauty features of the subject.
Live Bokeh
blurs the background and works perfectly with an easy to use slider UI. You can even later change the object focus later and select the level of blue. The sharpness on the borders of the object while using Live Bokeh mode is really impressive.
Panorama
mode works horizontally and vertically both and performs nicely with lots of details and great quality stitching.
Manual
mode in Nokia 8 camera is very basic and the options are limited and pre-defined. So you will not get much out of it if you are used to of some better manual control on other smartphone cameras. In the Monochrome mode, all imaging mode work except the Live Bokeh.
Bothie
performance is average and it is hard to get yourself and the foreground perfectly to capture what you want to show. It works for both images and videos. User can also live broadcast their bothie videos on YouTube and Facebook right from the camera app. In video mode, it records audio from both front and rear microphone and captures good quality audible audio for two different scenes.
Talking about the performance of the camera, Nokia 8 does a great job. The monochrome mode captures good amount of details. Colored images are captured natively in 13 MP but can also be captured together with monochrome as overlapped on each other. But it increases the processing time up to few seconds without providing any significant improvement in image. So, better not to use it. The low light imaging is nice but not so great compared to few other flagship smartphones and you can blame Nokia 8 camera's aperture for this.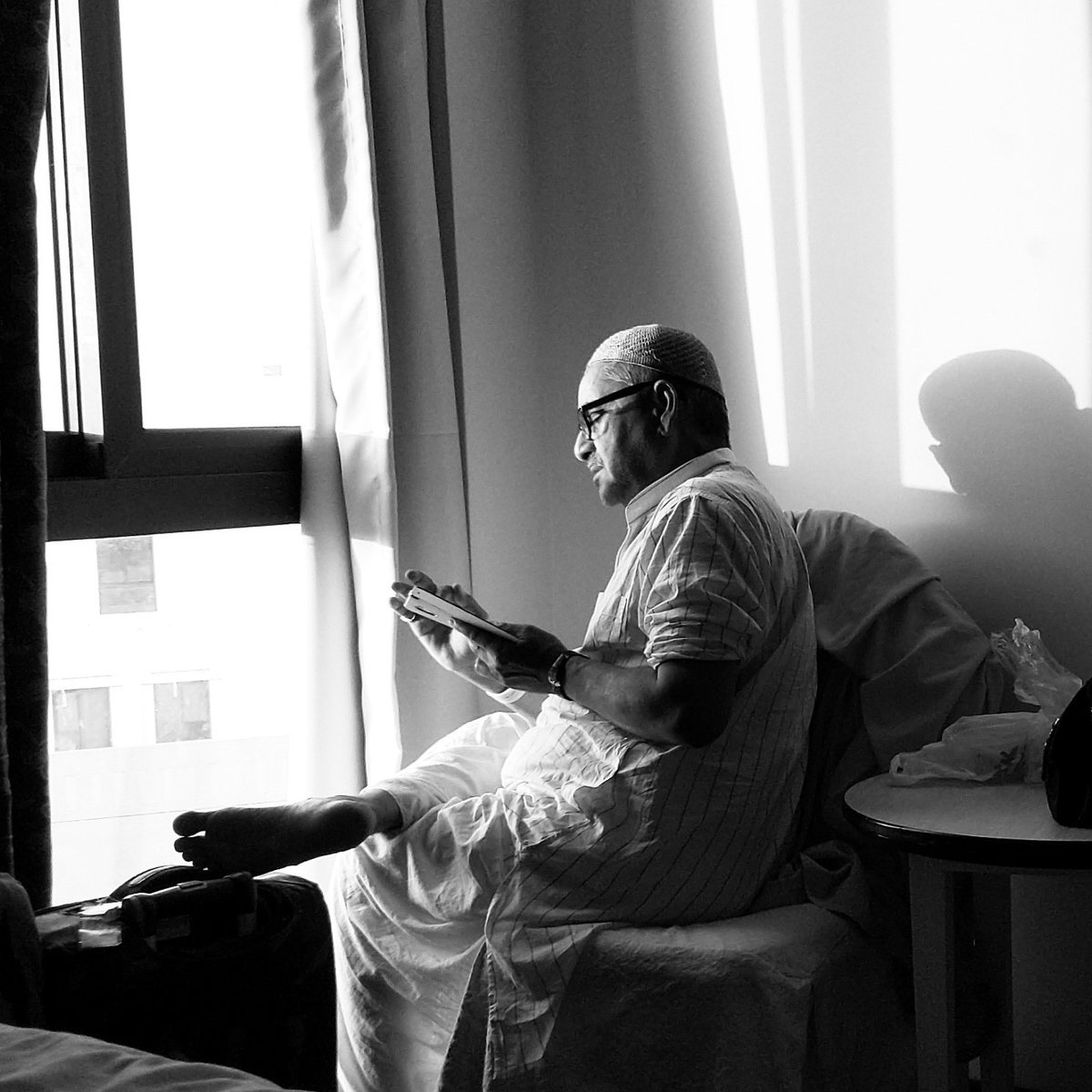 The 4K video recording on Nokia 8 is impressive and the optical image stabilization works very well too. But surprisingly, the 1080p video recording provide better result and quality. User can select the Front, Rear or Surround microphone for video recording and the quality is brilliant from any of them, thanks to Nokia's OZO 360-degree Spatial sound technology. But there is no 60fps video recording option provided.
Slow Motion video recording works good but user can record slow motion videos in only 720p@120 fps as there is no option provided to change the speed. Thankfully it does not records the audio in Slow Motion like other smartphone producing funny slowed down audio.
Time Lapse in Nokia 8 also does not offer the option to adjust the playback speed of the video and it can be considered as a thumbs down by many users. Editing of the videos recorded in these modes is easy and comes with option to trim, rotate and stabilize the video.
Nokia 8 sports the same 13MP camera on the front side that can record 4K videos as well. There are manual control provided for front camera too along with Beauty mode that does not do much. The picture and the video recording quality from the front camera is as good as the rear camera.
Screen and Display
Nokia 8 comes with a 5.3-inch IPS LCD screen. As mentioned above, the screen-to-body ratio is a bit low with just 69.4%% and could be a bit better for sure. It sports a beautiful WQHD IPS LCD screen with 2.5D curved glass, 16M colors reproduction.
With 1440 x 2560 pixels resolution, you will get 554 PPI. So you will not notice any pixels on the screen and will enjoy the super sharp and crisp display. It comes with Corning Gorilla Glass 5 protection and will protect the screen from minor impacts and damage.
Glance Screen
, one of the most popular feature of Nokia Lumia smartphones that many other smartphone brands copied later, is also present in the Nokia 8 and shows some useful information like missed calls, unread mail and messages count, alarm information and calendar reminder.
As mentioned earlier, there is
Split Screen
option as well for better productivity. Screen brightness is really nice and good enough to use the device outdoors in bright sunlight without any issue. The viewing angles are great as well. Response to touches are quick and accurate all the time.
There is
Night Light
mode provided that let user reduce the blue light being emitted from the screen and so provide an easy viewing experience in low light condition. User is also having the option to customize the intensity of blue light while using the Night Light mode but there is no option provided to customize the color pattern in general for regular display.
There is slight blue tint on the screen that is visible on white background screen, specially on low angles. Due to this colors are cold on Nokia 8 but still look great. Also, you can change the color pattern and warmth to fix this issue a bit.
Gaming and Entertainment
When it comes to gaming, Nokia 8 performs brilliantly and the credit goes to the powerful processor and the GPU. The 3D graphics rendering is smooth and graphics come with lots of details. You will not feel any lag or frame drops while playing the most high-end games on it. The memory management works perfectly and let you multitask without closing any game due to low resource.
After playing high-end games for longer duration, the metal back panel of Nokia 8 heats up a bit but also cools down quickly once you stop playing them. The high quality WQHD screen and stereo speakers contribute too in enhancing the gaming experience of user.
Google's Play Music is the default music app in Nokia 8. The audio output from the speakers is loud and clear. The sound quality from provided earphones is great and yeah, it comes with a 3.5mm audio jack too. The WQHD screen is good to watch the videos and play games.
Battery
Nokia 8 comes with 3,090 mAh Li-Ion non-removable battery. The battery is not big enough for the screen size, resolution and processor's requirements but still battery of Nokia 8 performs good enough. With moderate usage, battery survives one day easily and can be managed by tweaking the options to make it last longer as well.
There are few power saving modes provided as well that reduces the device performance and restricts many hardware functionality to increase the battery life.
It comes with Quick Charging 3.0 technology and a 18W charger in the retail box. It claims to charge the Nokia 8 battery from 0 to 48% in only 30 minutes and it really serves the purpose.
Conclusion
Nokia 8
is one of the best and most powerful smartphone currently available in the market. It comes with a nice design with great build quality, beautiful screen, good camera but lacks additional imaging features but provides dedicated monochrome sensor, lightweight skinned stock Android and with a good battery life.
Among this year's flagship smartphones, Nokia 8 is definitely at a very good and strong position and can give tough competition to every smartphone in all aspects. It is not the best but considering its price compared to other flagship with similar hardware and performance, Nokia 8 can be easily first choice for many.
Overall, Nokia 8 is a great phone and score brilliantly in nearly every aspect. If you are planning to buy a smartphone with great build quality, nice overall performance, good camera and stock Android, Nokia 8 will serve you well.