Microsoft Lumia 435
is an entry level budget Windows Phone device which Microsoft recently launched. After trying our hands on the Lumia 435 for few days, we are going to share the detailed and in-depth
hands on review of Lumia 435
with all readers of
Geeky Stuffs
.
There are two versions of Lumia 435 available – single SIM version and dual SIM version. Depending on that, you will have either one or two micro SIM card slots in your Microsoft Lumia 435. Both of these version are exactly same, the only difference is in the number of SIM slots they are having. So, you can consider this very same review for Lumia 435 and
Lumia 435 Dual SIM
both. The review is divided in different section covering features, specs and performance of Microsoft Lumia 435 separately.
Microsoft Lumia 435 and Lumia 435 Dual SIM : Hands-on Review, Specs and Features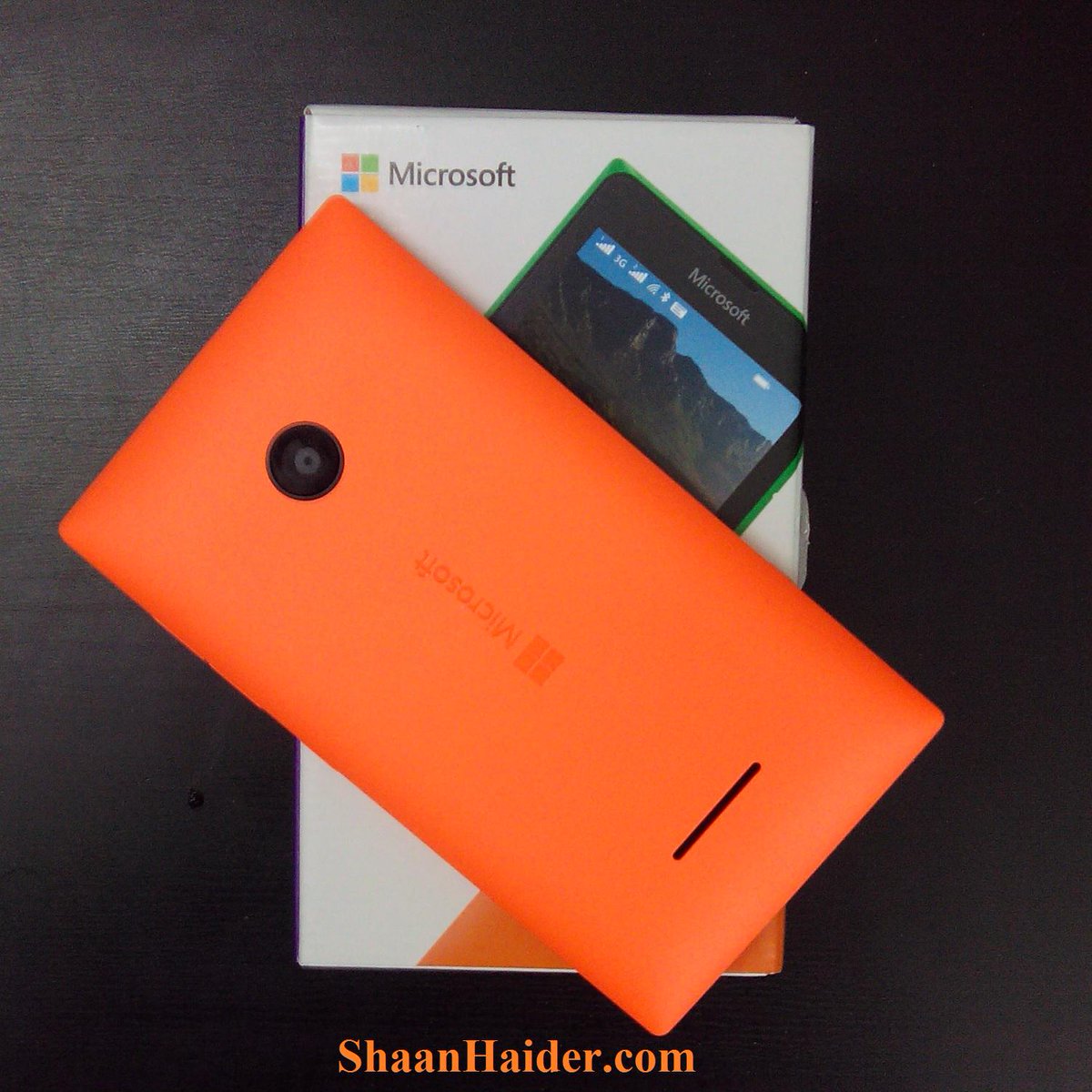 Retail Box and Unboxing
Microsoft Lumia 435 comes in a very small size retail box as the device itself is pretty much small. The retail box of Lumia 435 contains the phone, battery, charger and some user manuals. There is no earphones included in the Lumia 435 retail box. So, you will have to buy a pair of good headphones to enjoy the music on MixRadio or Xbox Music app.
Watch the
Microsoft Lumia 435 unboxing video
below.
Design
When it comes to design, all Lumia devices are different than the other smartphone available in the market. Lumia 435 is also having the typical and popular Lumia smartphone design. And Lumia 435 comes with the Microsoft branding instead of Nokia.
Lumia 435 is thick and looks very strong and durable. Since the Lumia 435 is an entry level smartphone, only plastic is used in its design. The back panel can be removed to put the battery, SIM cards and memory card inside the device.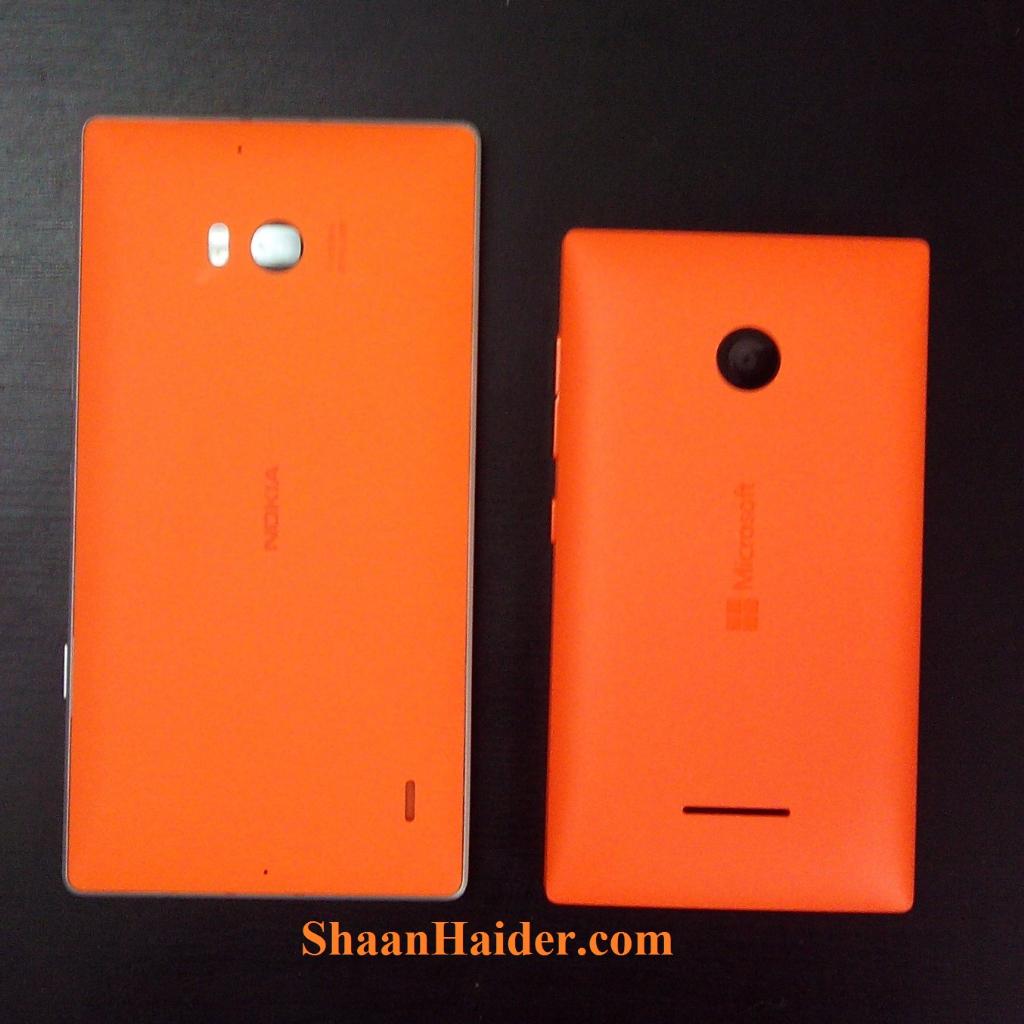 There are just two keys on the body of Lumia 435 – volume rockers and the power on/off keys. There is no dedicated camera button as Lumia 435 is not a PureView smartphone sporting the Zeiss lens. The 2MP camera and the speakers are given on the back along with the Microsoft logo. There are proximity sensor and VGA camera on the front along with three capacitive keys below the screen.
We performed a
bend test on Lumia 435
and found it durable and strong enough as expected from its looks and design.
Screen
Lumia 435 comes with a 4-inch screen having 480 x 800 pixels resolution which will give you approximately 233 ppi pixel density. The screen to body ratio is around 60%
Since it is a budget smartphone, the screen of the Lumia 435 comes with no fancy features like Gorilla Glass protection, ClearBlack display etc . But the screen quality is good in Lumia 435 considering the price and specs of it, though you will still find it a bit pixelated sometimes. The sunlight readability is also okay if the brightness is on full.
Even though there is no Gorilla Glass protection on Lumia 435 screen, we still performed the knife scratch test and key scratch test on the screen of Lumia 435 to check how much it can manage without any screen protection. Surprisingly, Lumia 435 performed just great. You can watch the
Lumia 435 knife scratch test
video below.
Hardware Specs and OS
Lumia 435 is a 3G device and sports an older version of Snapdragon processor, Qualcomm MSM8210 Snapdragon 200 dual-core processor clocked at 1.2GHz. The processor is supported by 1GB of RAM and an Adreno 302 GPU which is quite old too. Internal memory in Lumia 435 is 8GB but it is expandable using the microSD card. You can use a memory card of up to 128GB to expand the memory. You also get the 30GB of cloud storage from the pre-installed OneDrive app.
But when it comes to performance, Lumia 435 is nowhere inferior to any smartphone. Lumia 435 comes with the latest Windows Phone 8.1 OS running on the Lumia Denim version. So, you will be getting all the latest supported features and functionality in the Lumia 435.
The good news is that it is already planned to receive the Windows 10 update. Windows Phone 8.1 is less resource hungry OS and it is so well optimized that even low end phones like Lumia 435 perform pretty well.
Though while benchmarking Lumia 435 did not score much because of its poor hardware specs, the real life performance is pretty much different. We played some heavy and high end games like Asphalt 8 : Airborne on our Lumia 435 and the performance was really nice without any lagging or frame skipping.
Camera and Imaging
Lumia 435 sports a 2MP primary camera which is capable of taking 1600 x 1200 pixel images and 480p videos at 30fps. There is a VGA camera on the front side to take selfies and video chatting. The front facing camera can also record 480p resolution videos.
As expected the image quality is not so good in Lumia 435 as the primary camera is having only 2MP in it and front camera is a VGA one. But Lumia 435 supports all the features of Lumia Camera except the one which are available to only high end Lumia devices like
Lumia 930
,
Lumia 830
, Lumia 1520, Lumia Icon etc. So, you will get all the manual functions of Lumia Camera on Lumia 435 except the high quality output.
Other than the imaging quality, one more drawback of Lumia 435 is that there is no flash included for the camera. So at night and in dark, you will not be able to take decent quality pictures at all.
Entertainment and Gaming
Lumia 435 is having a mid-sized 4-inch screen with better than average display quality which comes with 480 x 800 pixels resolution display. Though the screen is not great, Lumia 435 scores good in rest of the things.
The speaker is really loud and clear. So if you are going to use Lumia 435 for playing games or listen music on speakers, remember there is no earphones included in the retail box of Lumia 435, you will like it for sure. There are two music apps pre-installed on Lumia 435 – MixRadio and Xbox Music. You can also put music from your computer and enjoy it on Lumia 435. There is also FM radio available in Lumia 435.
When it comes to gaming, Lumia 435 performs really nice considering its hardware specs. You will not feel any lagging while playing even high end games. The touch sensitivity is smooth and responsive. Also the sensors like accelerometer performs very well too while playing games. Also, we have felt no heating issues while playing high end games on Lumia 435. So other than the small screen and average display, Lumia 435 performs really nice in gaming.
Battery Performance
Lumia 435 comes with a removable Li-Ion 1560 mAh battery. Though the battery capacity is not huge, it performs pretty good. Because of the small scree, low resolution display and less power hungry processor Lumia 435 easily stands for one full day with moderate usage.
Conclusion
Microsoft Lumia 435
is an entry level smartphone but it is really a good performer considering its specs and its segment. The price of Lumia 435 is low and the performance you get out of it is worth more than it. The better than average screen and nice performance also justify the price of the Lumia 435.
The only drawbacks of Lumia 435 is the poor camera quality. If you are not much into taking pictures and looking for a new entry level smartphone then, Microsoft Lumia 435 is one of the best option available to you.